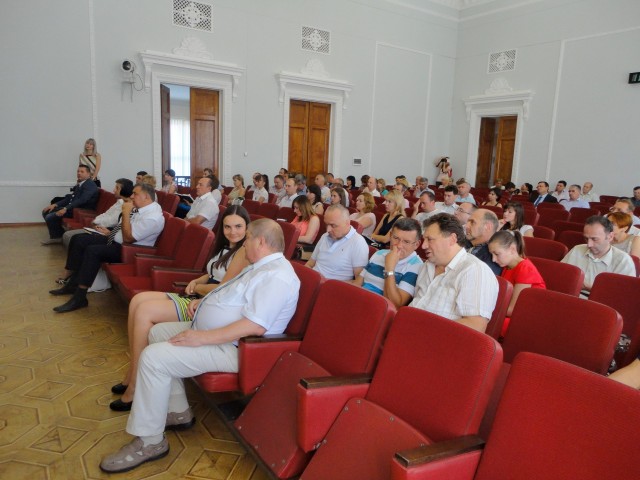 The conference "The economic prospects, the potential and reforms in Ukraine. Doing business with the Netherlands" was held in Kharkiv with the support of the Kharkiv Chamber of Commerce on July 23rd. Representatives of international organizations discussed problems and opportunities of the European market for Ukrainian and Kharkiv enterprises. The main speakers were: Hans Ramaekers, President of Business club «Kyiv-the Netherlands», Viktor Kovalenko, Director of the Regional Department of Economics and International Relations, Arno Klijbroek, Director ATM Trade Management import and export trading, Vyacheslav V. Andriyko, General Director of Willis Ukraine (world-wide insurance broker) and Dmytro Shuvalov, Globee, International Agency for Regional development.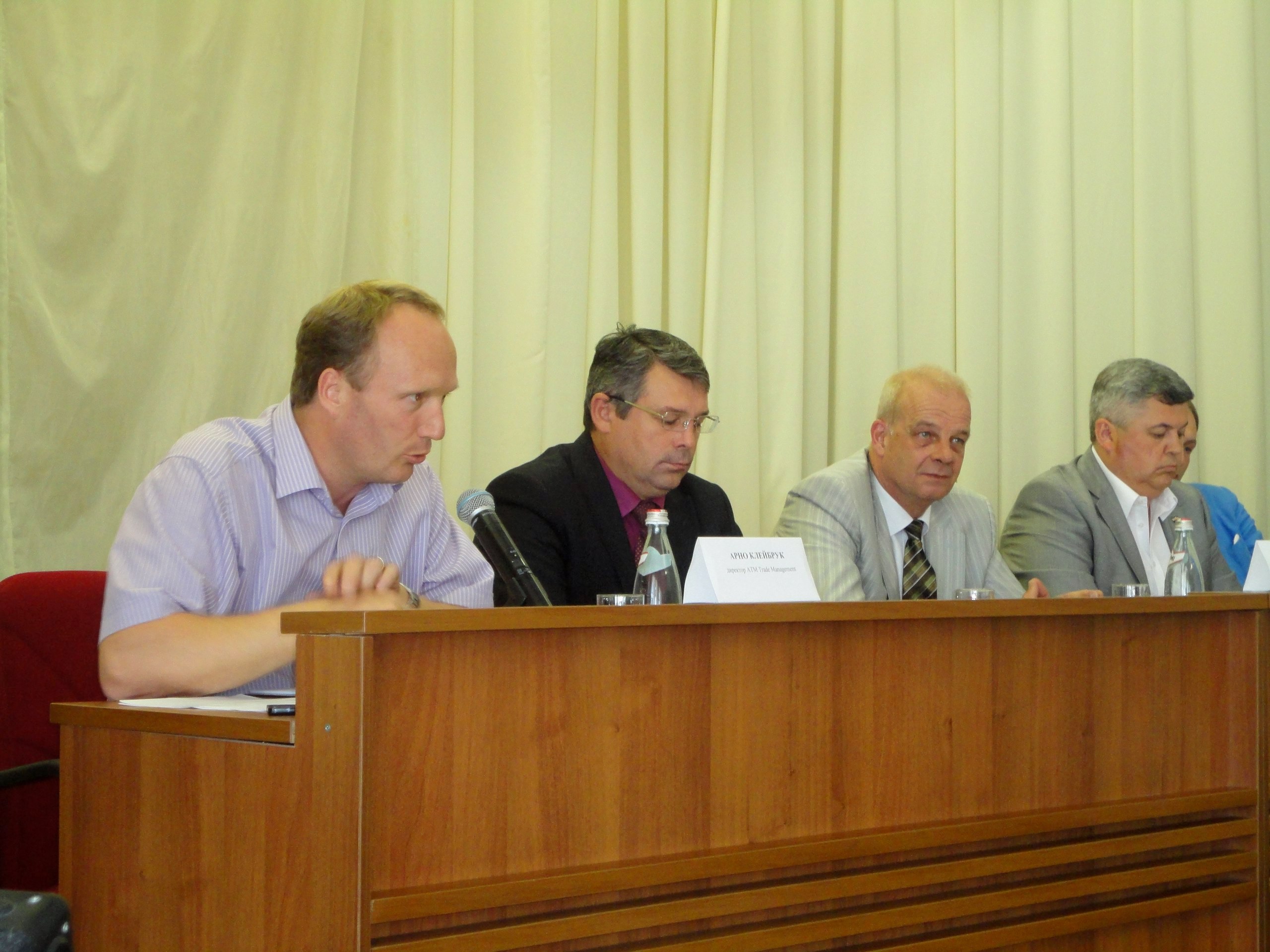 Speakers and experts of the club shared with the participants practical and real knowledge and also discussed the possibilities, mechanisms and perspectives of cooperation between Ukraine and the Netherlands. The conference was attended not only by beginner businessmen, but also some representatives of companies and organizations who want to improve record keeping and turnover of their enterprises as well as open a new market for selling their products.
Victor Kovalenko said: "First and foremost we want to regain the trust of the European market. Today the support of Dutch companies and their business experience is very important to us. We know in what situation many Ukrainian businesses are now. We need to change the dynamic development strategy of foreign economic relations, it will be a very important step for our company."
Arno Klijbroek talked about all sorts of difficulties that await Ukrainian business on the European market. First he asked to pay attention to the quality of products and services: "Companies must realize that even if they are rather successful on Ukrainian market, they can face with challenges in Europe." In addition, he mentioned that a sufficient knowledge of European languages is required, as well as a good quality of certification and logistics, which now are far from perfect in Ukrainian companies.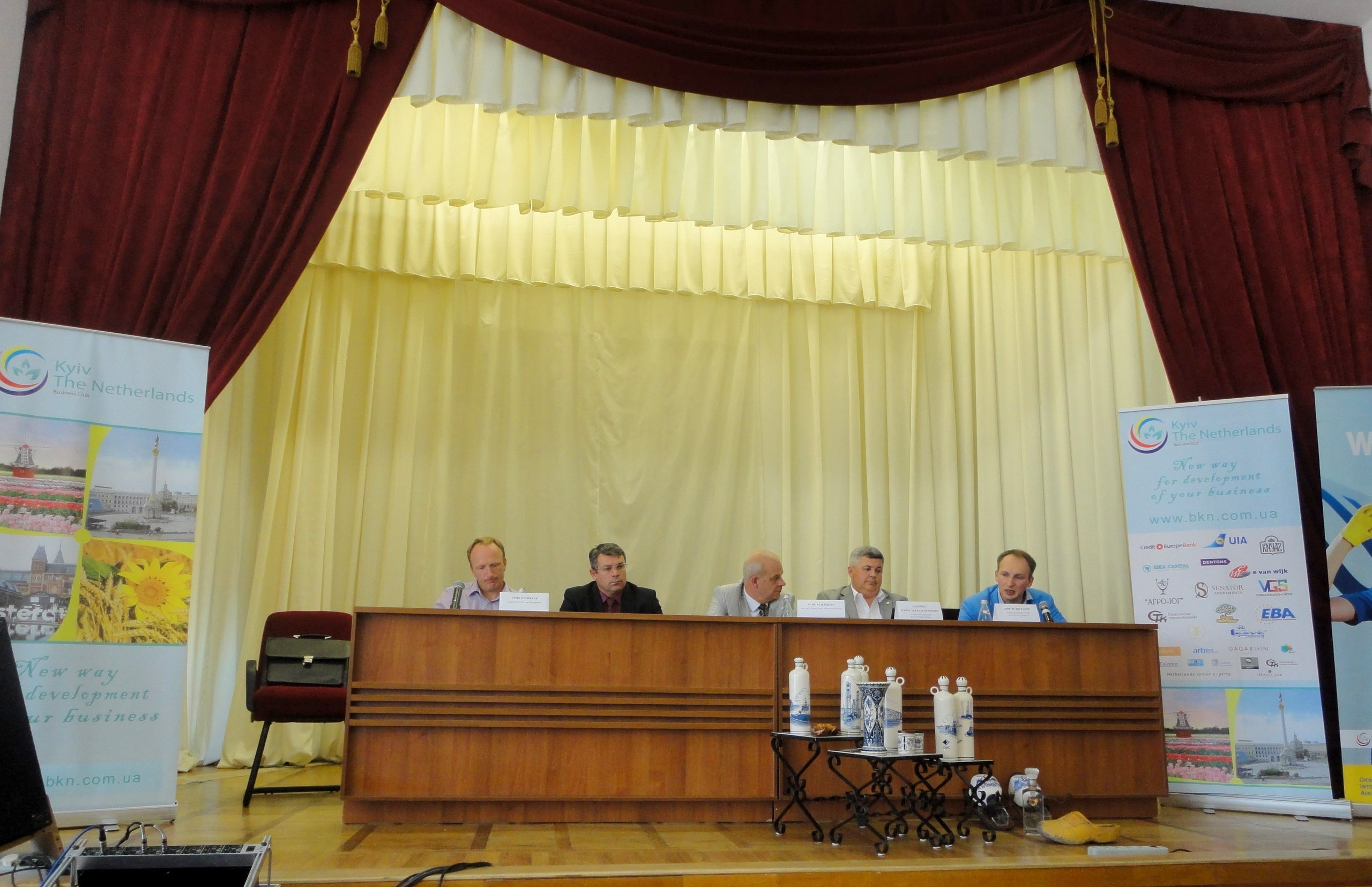 "The signing of the association agreement between Ukraine and Europe opens up great potential for development. The fact that an agreement between Ukraine and Europe was signed means that Ukrainian companies will have the opportunity to present themselves and their products. It is worth remembering that European products will also enter the Ukrainian market, so the competition will increase," stressed Arno.
Director of ATM Trade Management also said: "Ukraine has a good potential, there are examples showing that it is really possible to run a business successfully. I invite everyone to start preparing to enter the technology market as soon as possible. "
During the conference, Kharkiv businessmen asked speakers a few questions. The question about the most popular and prospective business niche was also discussed, however, the representatives of the club emphasized that there are no limits: "It does not matter which type of product or type of service you produce, we can help any company to enter the European level."
"We are here to help the Ukrainian economy, especially the economy of Kharkiv. I am originally from Kharkiv and I am a
big patriot of this city. We will do our best and work together to reach success," said Dmitry Shuvalov.
"It is important for everyone to do what you can and the best you can. It is also extremely crucial not just producing goods but knowing how to sell them. Offering and selling are two different things. That is why such organizations like Business club «Kyiv-the Netherlands» do everything possible to help you find a good business niche and the fitting European market for selling your products." he said, summing up the meeting.
FYI: Business Club "Kyiv-the Netherlands" is the business community, which main purpose is to promote the development of mutually beneficial cooperation between enterprises of Ukraine, Netherlands and other EU countries; formation of modern industrial, financial and trade infrastructure of this cooperation. Business Club provides assistance at all stages of cooperation: business plan, marketing plan, company registration, organization of negotiations with the parties concerned, all types of legal services, direct assistance in export and other. necessary services.
Objectives of the Business Club:
Assisting in establishing new business relationships between Ukrainian and foreign enterprises.
Organisation of events in different formats in Ukraine and the Netherlands: seminars, private events, exhibitions, business meetings, etc.
Creating of information infrastructure, expert component for research prospects and opportunities of mutual relations of different sectors of the economy and individual enterprises.
Providing information and practical assistance to club members.
Work with government agencies, lobbying the interests of club members.
Promoting or organization of business trips abroad to club members.
Working with the media, promotion of the activities of the club and its business members.
Participating and organizing professional internships for club members.