SMM Kitchen. Instagram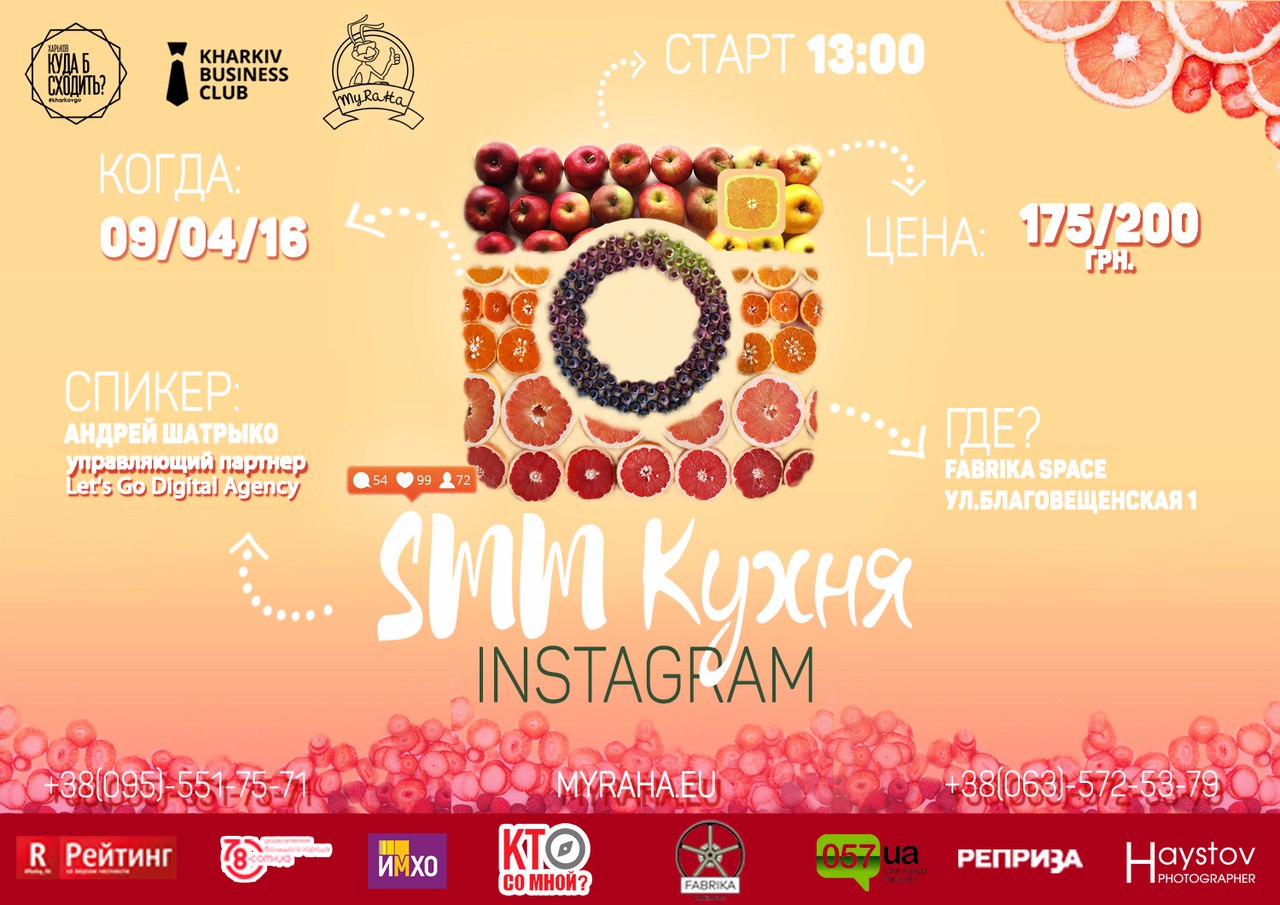 The lecture will focus on the promotion of the account in Instagram.
Speaker: Andriy Shatyrko, CEO Let's Go Digital Agency, Kyiv.
During the event, you will be able to learn:
– Why do you need Instagram;
– Key errors of promotion;
– 40 tips to promote on Instagram;
– What metrics should be used to measure performance;
– Official advertising. How to work with it;
– Pro useful software to work with Instagram.
Such cases will be considered:
– Interior design studio SERGEY MAKHNO ARCHITECTS;
– Progress on Instagram of LOBODA;
– Addvertising accounts of the stars.
Where: Fabrika.space (Blagoveshchenska Street, 1).
When: 9 April
Time: 13:00
Find more information here (RU).