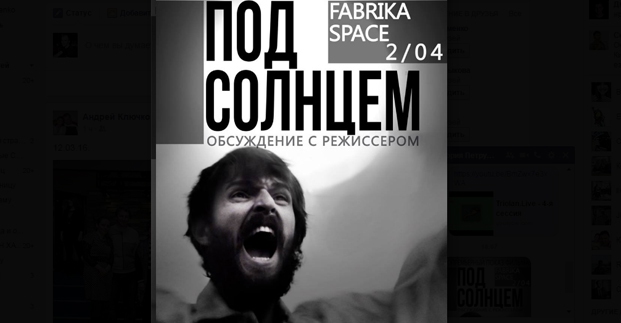 How many Ukrainian films do you know? The fingers of one hand will be enough to count all. And what about Kharkiv movies? Movies shot by Kharkiv director from beginning to end, where Kharkiv actors play.
But there are such films! And they are known abroad. They participate in international film festivals and win awards.
We are pleased to provide you with a unique opportunity to see the prerelease of Kharkiv studio, which will be held this Saturday, on April 2, in free space Fabrika.Space.
After watching the films the audience will be able to discuss it with the director, who will talk about the meaning of the film and process of filming.
Price: 30 UAH