Pillow Battle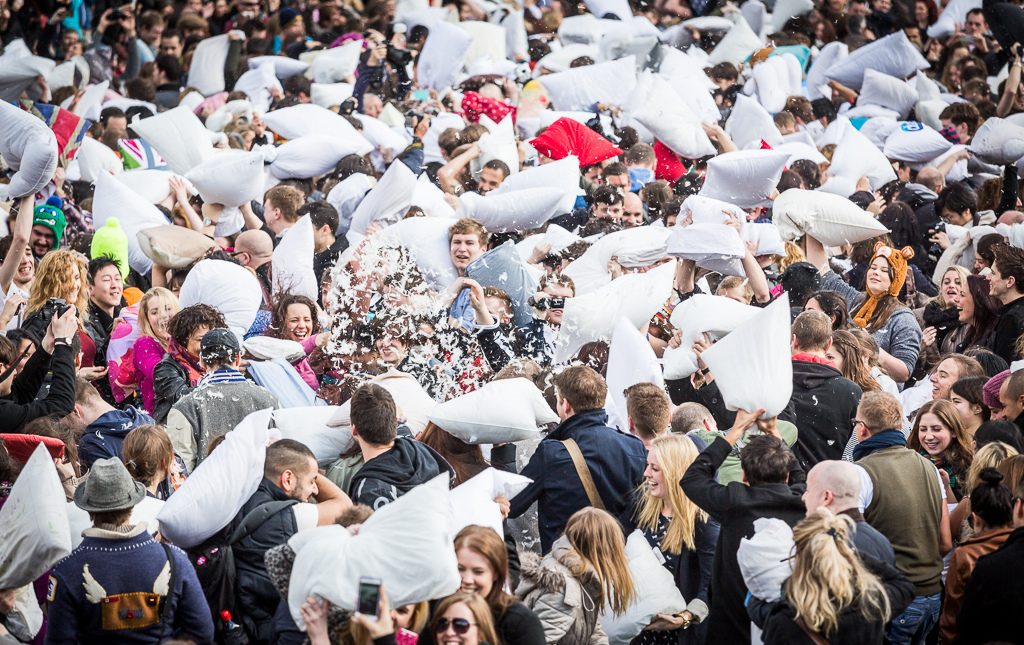 This is an event that will bring vitality, fun and thrills!
The organizers believe that this is precisely what will push away all negativity and throw out all the negative emotions, all the irritation, and in return receive a positive charge at the Pillow Battle!
Pillow fight – is the most unusual flash mob, comic battle, which has some rules:
You can't beat a person without arms – a pillow;
Do not hit on the head;
Don't beat with full-force;
To beat the girls not very strong;
Stop when your opponent says "stop";
It's desirable to bring foam pillows.
Participation is free!