Kharkiv has been named the safest city in Ukraine with a population of more than 1 million people, report OLX.
Analysts portal OLX conducted a poll among users on the security of Ukrainian cities. The 26 cities were included in the survey and respondents ranked scores one to seven.
Among the biggest five cities of Ukraine with a population of more than one million Kharkiv was the most safe and was first with 4.7 points. Kyiv took second place with 4.4 points. Odessa and Dnipro got 4.2 points, Donetsk was fifth with 3.9 points.
Chernivtsi was ranked the safest city overall, with Kharkiv in 13th place.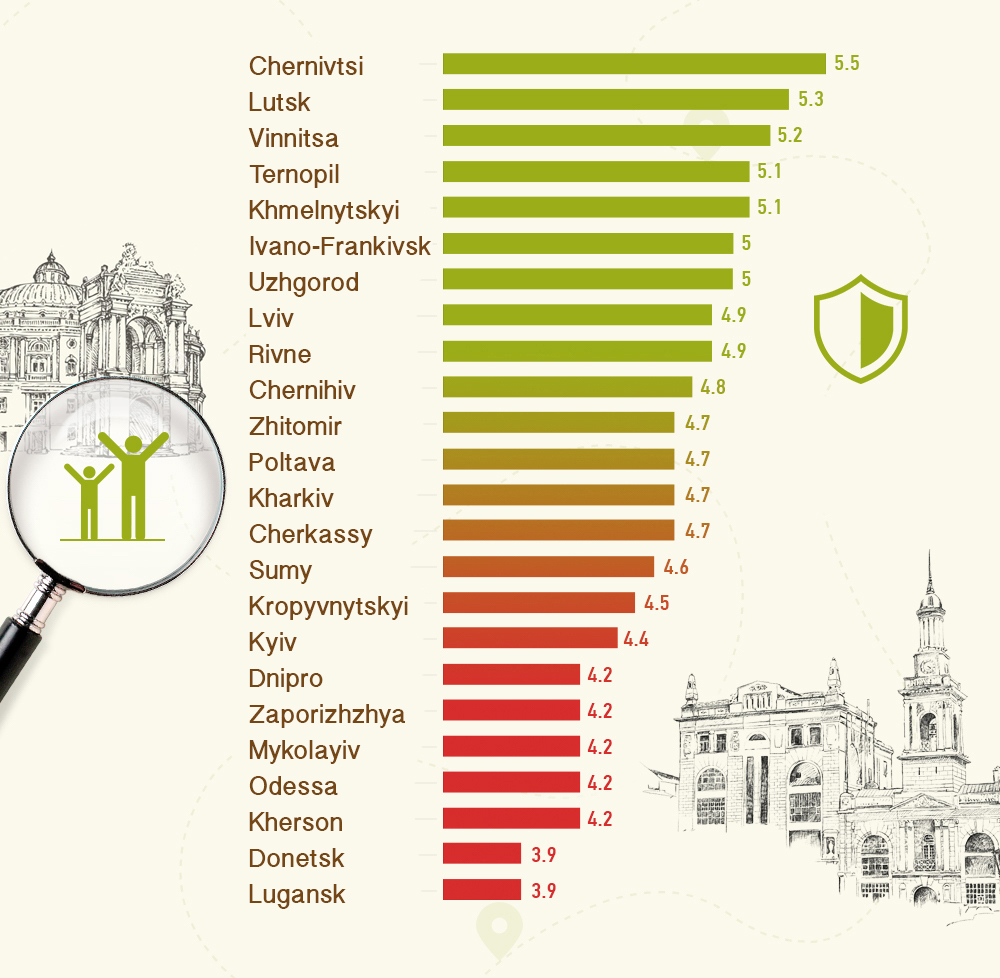 Many respondents' complaints were related to:
presence of potentially dangerous people on the streets and in schools
lack of driver culture and non-observance of traffic rules
lack of street lighting
lack of law enforcement on the streets
Read more here: Ukraine has one of the best world programmers: rating, Transparency Ranking reveals the most public Kharkiv Universities, Kharkiv universities among the Internet's most active.