On August 18, bikers for the second time gathered to picket Kharkiv City Council.
About 100 bikers demanded the cancellation of a decision requiring movement restrictions on motorcycles in the city.
Bikers say that after the decision of the city council, they have demanded the matter be agreed with them: that on the one hand not to disturb people, but on the other – do not block the movement of bikers in the city.
Kernes then promised to take into account changes. Today, however, on the Nauky Avenue a sign appeared prohibiting motorcycle driving. The protesters believe this decision is illegal because they do not violate traffic rules.
Kharkiv deputy mayor Igor Terekhov spoke to the protesters and assured the city is ready for dialogue, the press service of the City Council reports (RU).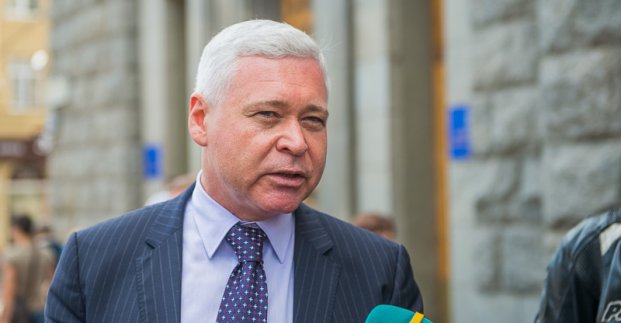 According to Terekhov, after a meeting with the mayor, a working group involving motorcyclists to establish a dialogue was created, but so far no bikers have come to the meetings.
"Yes, on the Nauky Avenue appeared sign, which prohibits movement of motorcyclists, but it's the most dangerous section of the road, there were a lot of accidents, including motorcycles. On other streets (about two dozen) – will be installed signs on the movement restriction of bikers from 23:00 to 7:00. We have to take care of Kharkivens calm so they can rest properly at night. All the signs agreed with the police," said Terekhov.
The parties agreed a meeting of the working group with the participation of motorcyclists.