During a working visit by President Petro Poroshenko to the EU institutions, an Agreement on Cooperation between Ukraine and the European Organization for Justice (Eurojust) was signed, reports official site of the Presidential Administration of Ukraine.
Prosecutor General of Ukraine Yuriy Lutsenko and President of Eurojust Michèle Coninsx signed it.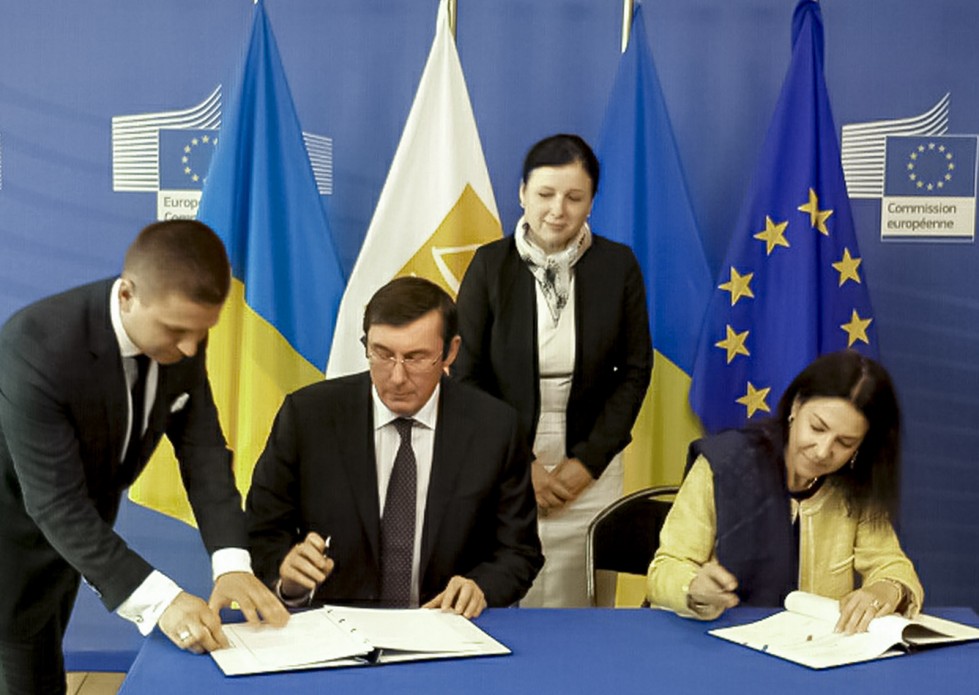 The conclusion of the Agreement is a criterion of the Plan of Actions on the liberalization of the visa regime by the EU. It meets the intentions of Ukraine and the EU to develop relations in the sphere of justice and internal affairs.
The entry into force of the Agreement will create a legal framework for the usage of Eurojust capabilities by Ukraine. It also provides real efficiency for competent authorities of Ukraine and the EU in the investigation and prosecution of serious crimes of transnational character, such as terrorism, drug trafficking, human trafficking, corruption, cyber crime, money laundering, fraud and other crimes involving cross-border criminal organizations.
We also recommend you read: EU business program supports Ukrainian businessmen, Office of the EU Advisory Mission opens in Kharkiv.