The public e-procurement system ProZorro has launched a contracting module which will monitor the performance of a contract at all stages, informs Interfax (RU) with reference to Zakupki.Prom.ua, official participant of ProZorro.
This module allows monitoring of the procurement process from its creation until the announcement of the winner, as well as everything that happens afterwards.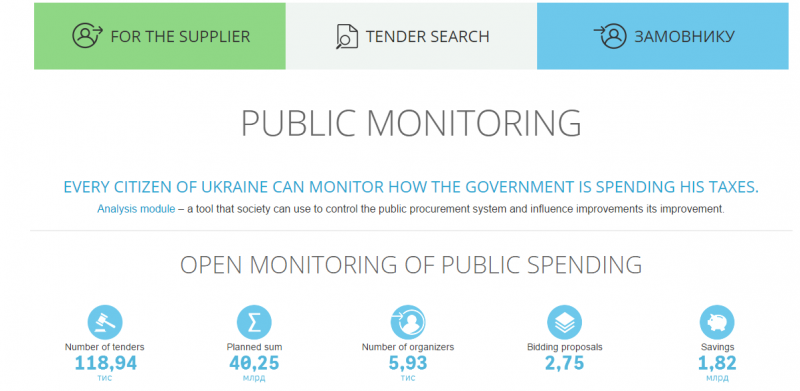 It displays information on performances during the contract, whether it delivered, to what amount and if fully carried out, as well as payment by the state or whether the treaty was broken.
"The process of the tender became as transparent as possible. However, there is a loophole – unfair buyers could put through agreements on paper, all sorts of additional agreements and get others to carry out the procedure that they were unable to carry out during the electronic tender," explains the new option member of the ProZorro Supervisory Board, head of trading platform Zakupki.Prom.ua, Nikolai Zhandorov.
The new module will operate as follows: in the module load the agreement, and if changes the price, purchasing items, delivery times and other conditions – all this will be displayed in the electronic form.
In the module must also be loaded documents on the basis of which occurred with changes. At the end there should be a published report on the performance of the contract or data on why it terminated. Every action has to be certified by the customer using the electronic signature.
Other posts on topics: ProZorro wins best procurement system and Budget savings ring up 9m UAH plus.