This year Youth Day and Constitution Day Ukrainians will celebrate four days from June 25 to 28. Maxim Gorky Central Park for Culture and Recreation has prepared public holiday performances by music groups and a foam party, Objective reports (RU).
Music and dance weekends are coming in Gorky Park. Youth Day will be celebrated for two days starting June 25. The program starts with Latin American motifs – for those who want will hold a master class on salsa. There will be also a concert of the Kharkiv rock band. In the evening there will be a disco.
On June 26 afternoon there will be a foam party for park guests. There will be photo zones and competitions with prizes.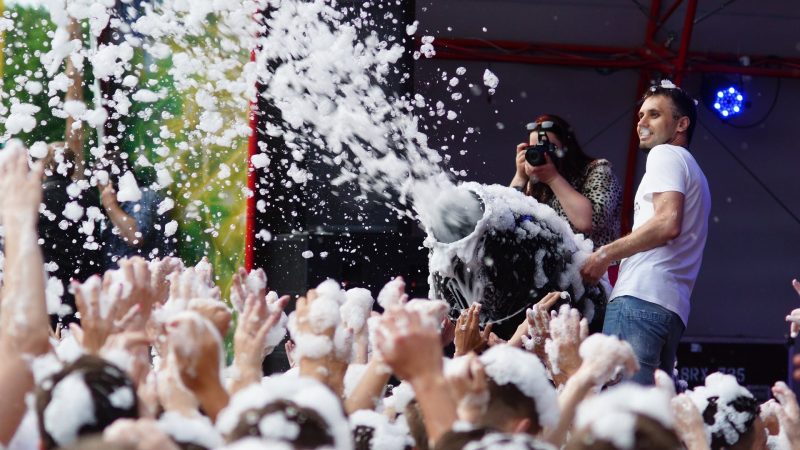 "In the evening a fire show, which will take place on the stage, will strike a spark out of our guests. Because the disco will be filled with bright flashes of fire," said Iana Barkhatova, artistic director of the Gorky Park.
Official celebration of the Constitution Day in the Park of Culture and Recreation begins with folk songs on the main stage. Park guests will have painted Ukrainian flags on the faces. Moreover, Kharkivens will be offered a number of master classes on weaving baubles and rag dolls. Also in the festival program – "friendship train".
BACKGROUND: Youth Day is a national holiday of young people, which celebrates in Ukraine annually on the last Sunday of June.
Constitution Day is a Ukrainian public holiday celebrated on 28 June since 1996.