Time. 12:00-16:00.
Price. 45-69 UAH.
Menu.  The restaurant offers a choice of 2 or 3 courses (salad + soup and/or main course). There is a choice of three dishes in each position. Dessert and beverage are not included. Restaurant type serving average portions, the dishes are hearty and delicious.
We have chosen:
Wok salad with giblets + cream soup with chicken + saltimbocca with turkey
Salad with chicken liver + pea cream soup + fricassee of pork
Vegetable salad with mozzarella cheese + cream soup with chicken + chicken curry
– Salads. Wok salad with giblets as well as a second salad contained chicken liver. The liver was well-fried, delicate taste and made a good combination with other ingredients. Vegetable salad with mozzarella cheese was light and easy, but the grilled cheese added a special flavor to taste.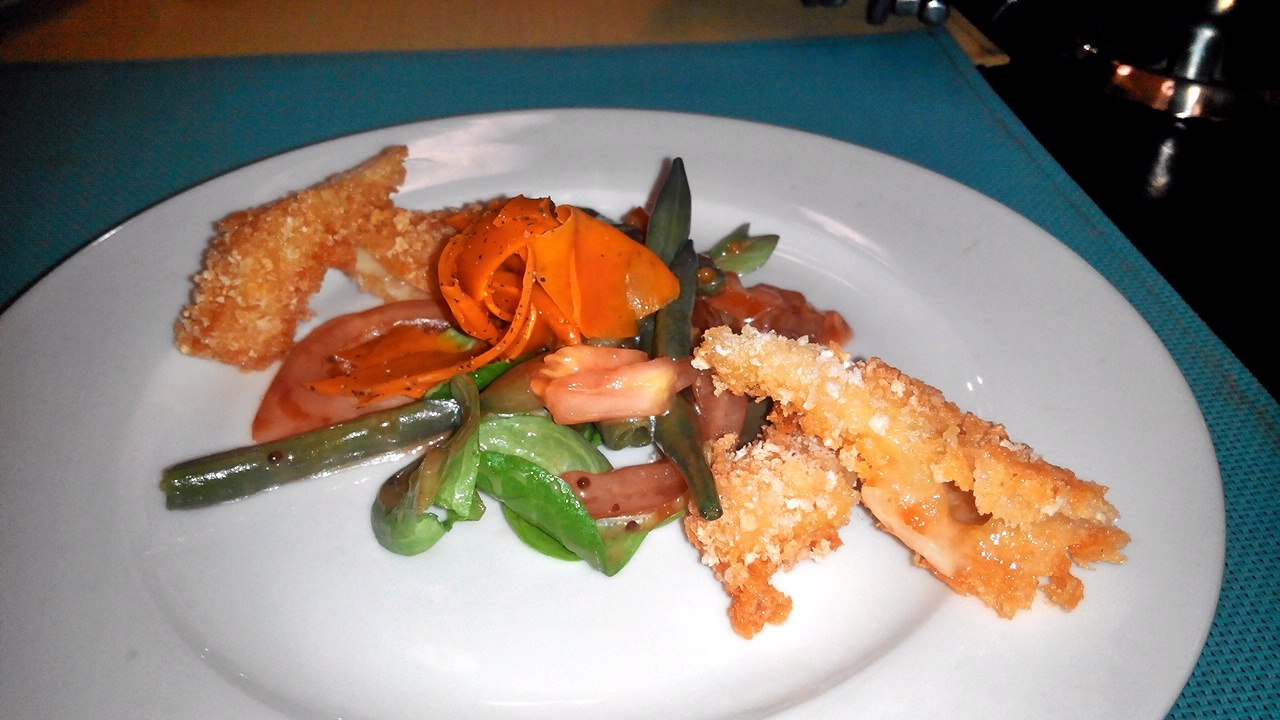 – First course. Both the cream soups were amazing! The meals were delicious and hearty. In addition, we ordered homemade buns with pump
cin seeds, which were crispy and lush.
– Second course. Saltimbocca with turk
ey rolls is a meal including turkey pieces wrapped with bacon on a bed of mashed potatoes. Juicy meat, but the mashed potatoes as in pork fricassee was not tasty (it is rather poor quality of the product than the chef's job… but still no good here). The pork fricassee was really delicios. Chicken curry was served with rice. Good, but so far away from the real Indian Chicken curry from The India Palace, of course.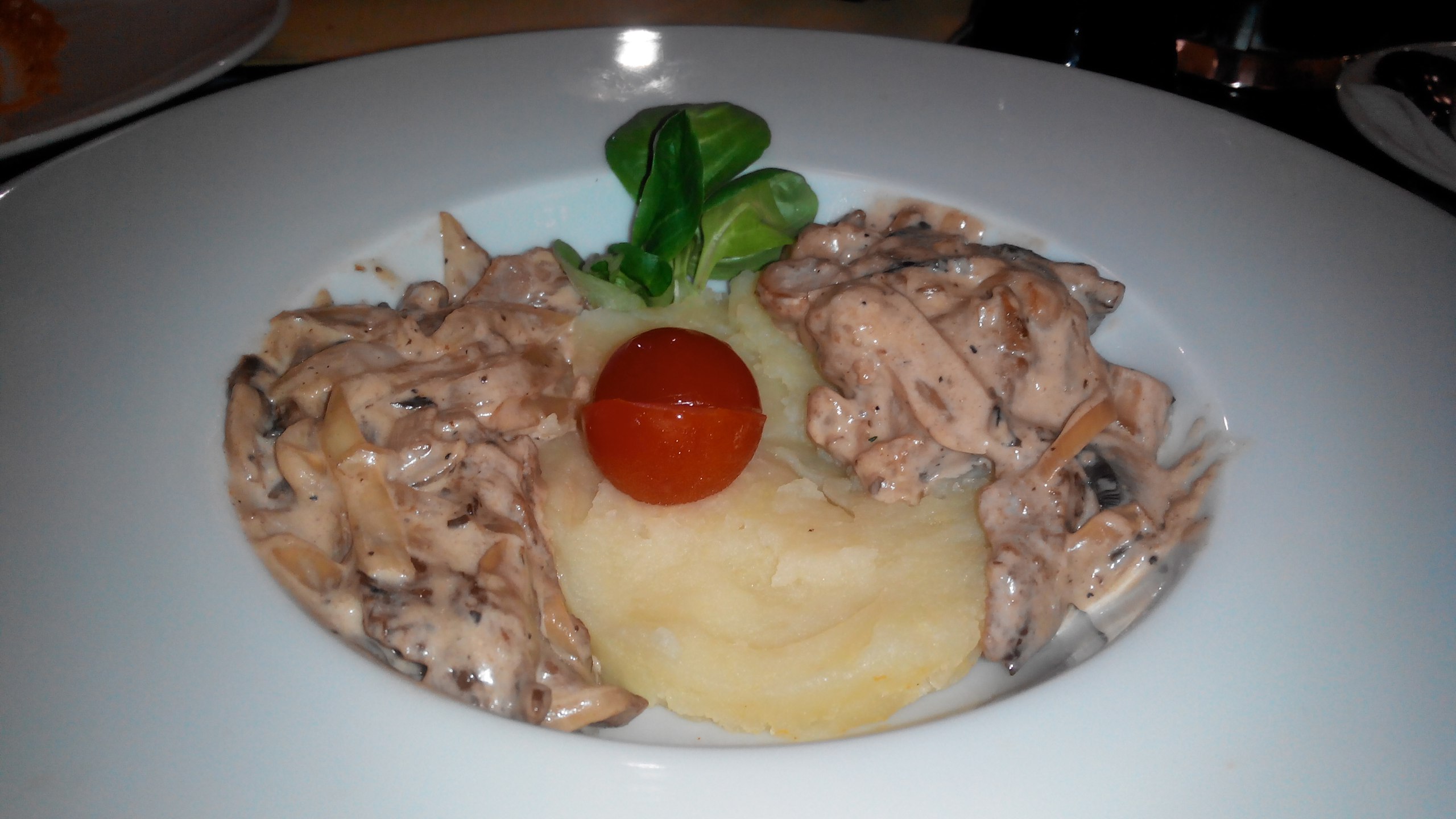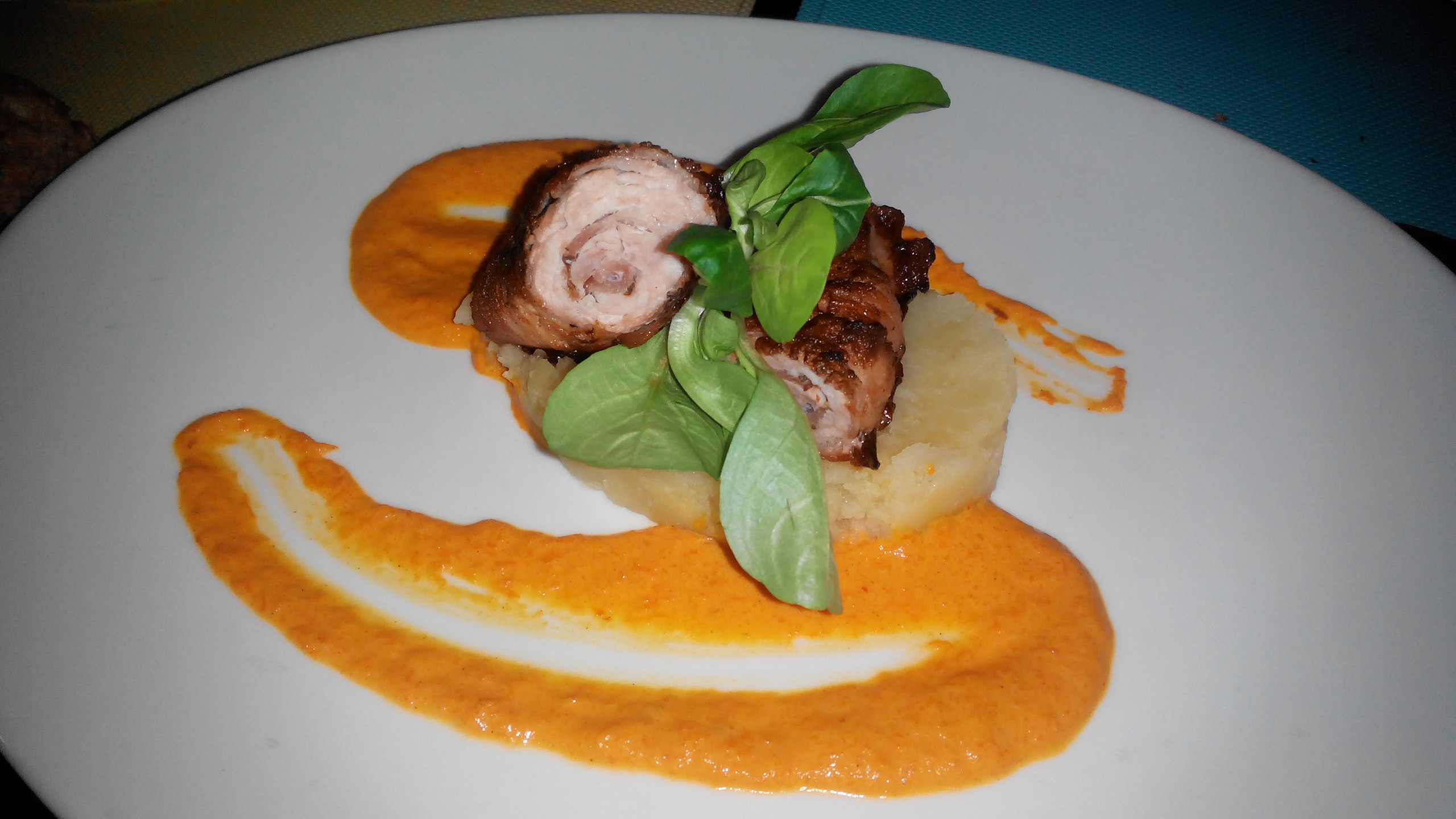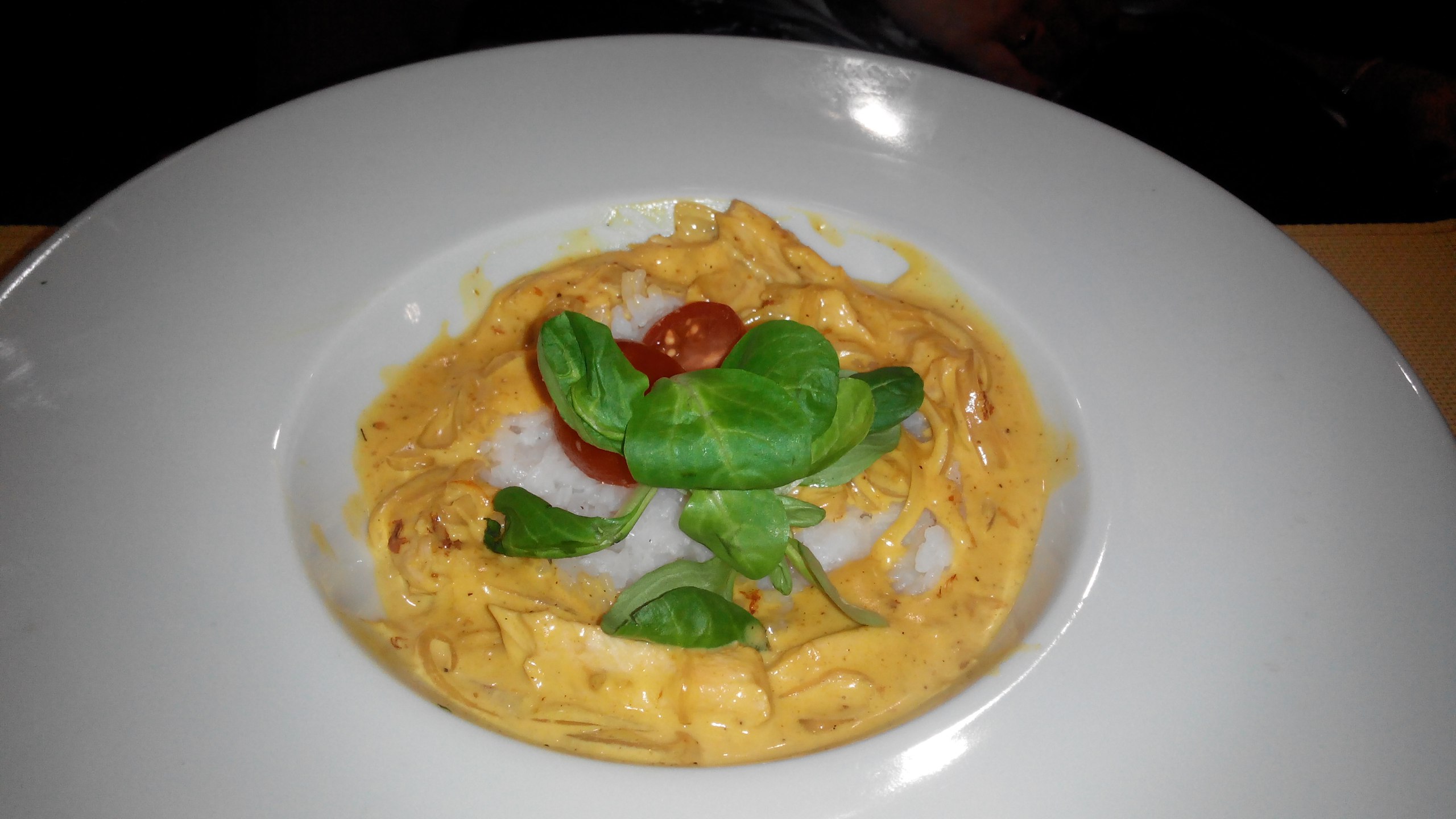 Drinks. We ordered extra tea with barberry. It was interesting but for everybody. But the lemonade, which we got FOR FREE (about this read below in the "offers" section), was very tasty and refreshing!
Service. The waitress was very friendly, helpful and attentive, knew the menu well. She named the dishes when serving – this is the right way of serving, which we met only in Restaurants "One2One" and "Yakitoriya".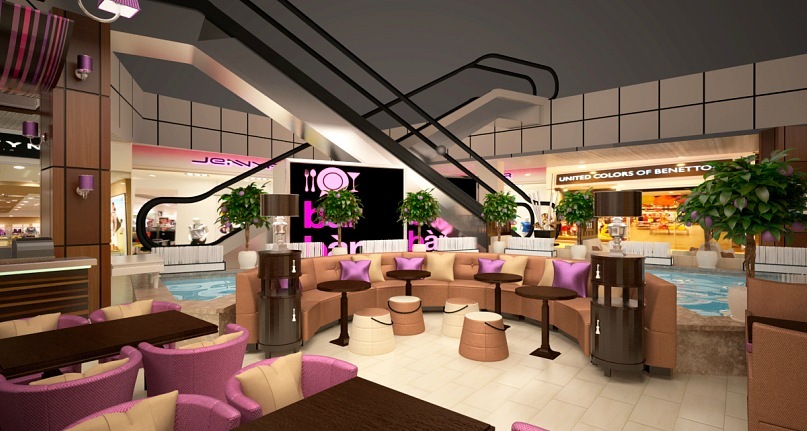 Interior. 
In cafe has two rooms. One of them is lighter, the other with subdued light. BARBARIS has a very interesting interior, with funny paintings, many small design details, comfortable sofas and chairs, but be aware of TOO SMALL tables.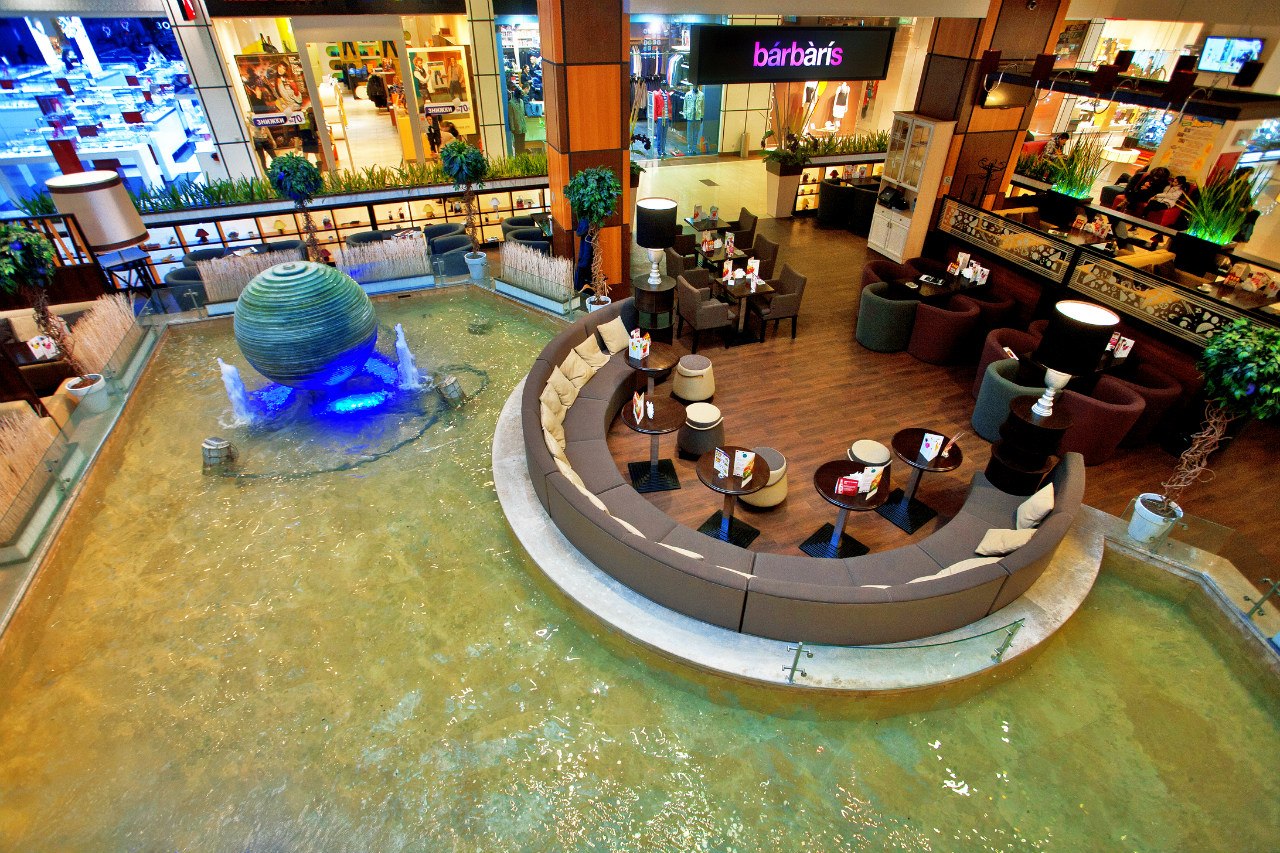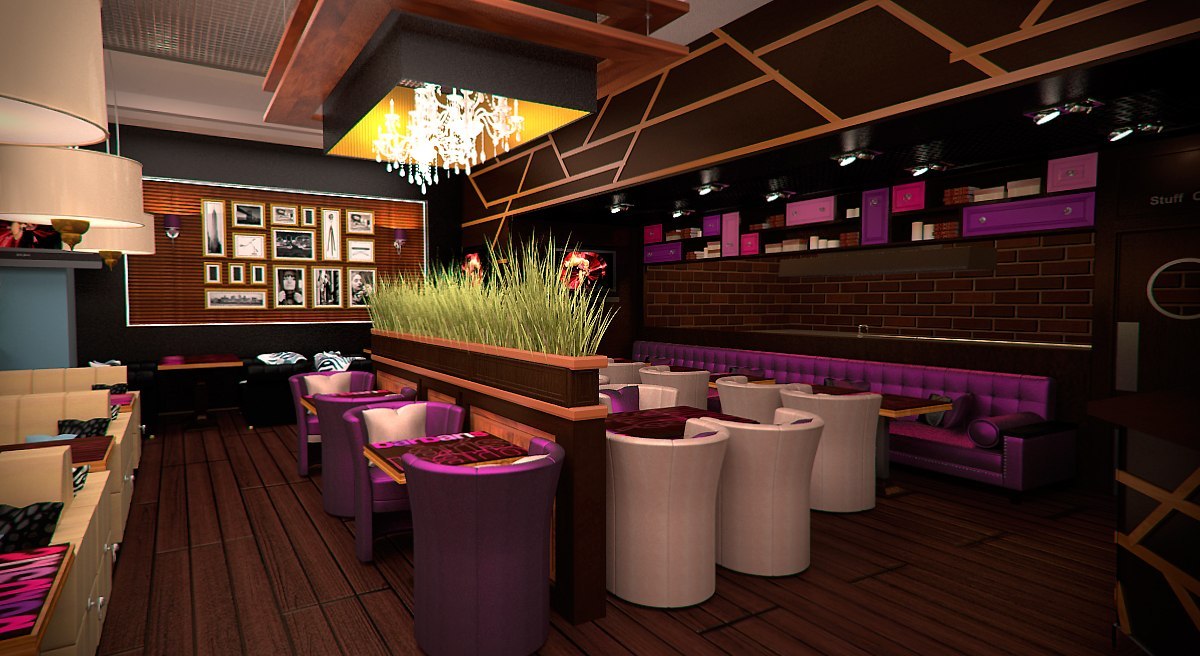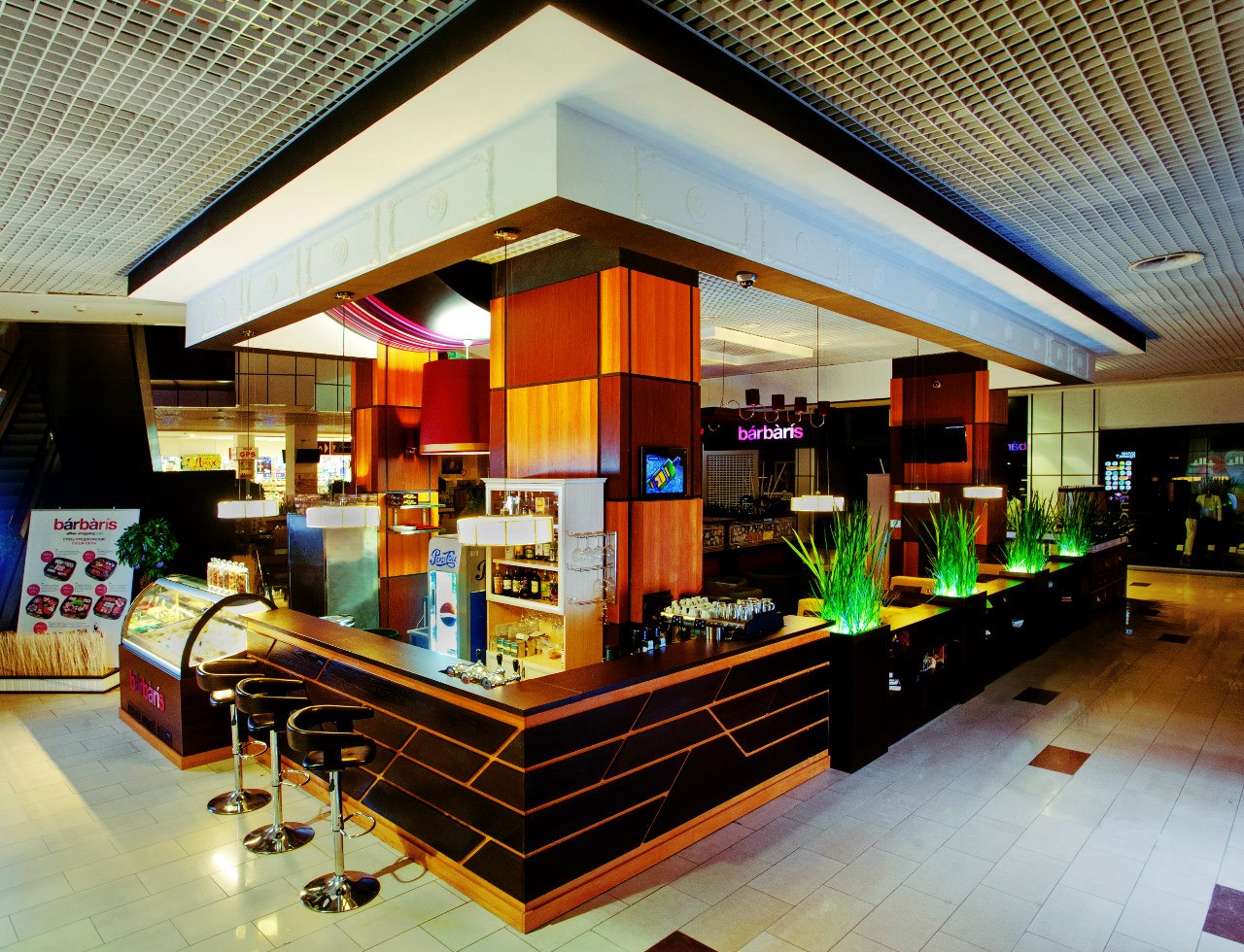 Location. Centre. Sumskaya street 51. (There are 3 other locations: Shopping centers "Dafi", "French Boulevard", "Magelan").
Type of cuisine. European, American, Asian.
Music. Lounge.
Smoking. Forbidden.
English-speaking staff. ✓
English menu. ✗
Parking. ✗ (there is bikes parking)
Free Wi-Fi. ✓
Payment. Cash and credit cards Mastercard, Visa.
Special offers. You can download the BARBARIS app and get points. Later you can change them for free drinks or meals. We got 10 points after download and exchanged them with the help of administrator for the wonderful lemonade. After that we asked to get our points for the lunch and got 29 extra points. That is an easy and cool system.
So, BARBARIS offers you a great atmosphere, friendly and helpful staff and most importantly great food and beautiful presentation. TheKharkivTimes recommends you business lunches in the After Shopping Cafe BARBARIS. In addition, you can follow the special offers in VK places and on the official website.