A seven-screen cinema has opened at Kharkiv's Dafi shopping center, Golos reports (RU).
The 2,230 sqm multiplex has a seating capacity for 1,365 people.
The new cinema offers audiences comfortable viewing of films in leather SuperLux armchairs which can easily be formed into a double couch. These chairs became the hallmark of multiplexes throughout Ukraine. Each cinema hall has seats for people with disabilities at a reduced tariff of 1 UAH per ticket.
On the opening, visitors who buy a ticket online, get a chance to win the iPhone 6. The winner will be determined on June 9 via random.org service from the list of those who buy tickets online between May 26 to June 8.
Inna Yanakaeva, CEO "Multiplex-Holding" said: "The multiplex will be the first in Kharkiv. We are sure the new opening is not just a place of entertainment – it is a place of cultural recreation and a pleasant atmosphere.
"It will attract the attention of even those who rarely go to the cinemas. Multiplex-Holding has prepared for the audience wonderful conditions: ultra-modern interior design, the latest technology, comfortable rooms, reasonable prices, rich repertoire, live broadcasts of the British theater, football matches and many other things."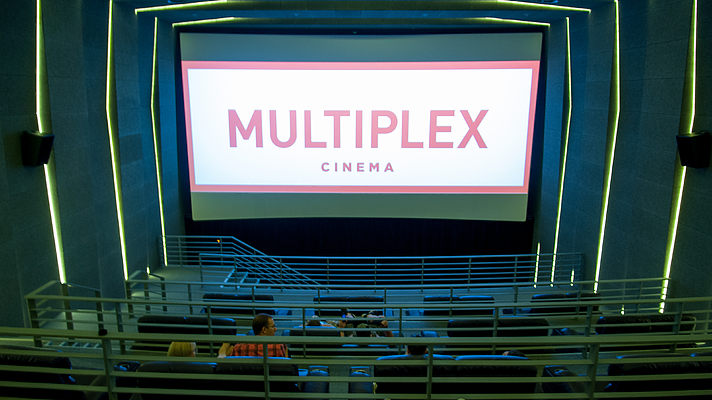 BACKGROUND: "Multiplex-Holding" company, founded in 2003, has a network of 18 multiplex cinemas in 13 cities of Ukraine. The company "Multiplex-Holding" is the leader on the Ukrainian market with a market share of 25%.
We also recommend you read British theater continues its project in Kharkiv, Ukraine teens chose best European film and "Kharkiv Siren 2016": New stelas of palmprints of famous actors.