April 18, activists picketed the building of "Fabrika.space", where representatives of "Opposition bloc" organized the "Anticrisis Forum".
The political group was represented by former MP Olena Bondarenko, former chairman of the Kharkiv Regional State Administration Mykhailo Dobkin, former Minister of Social Policy Natalia Korolevska, former Justice Minister Olena Lukash and other members of the "Opposition bloc".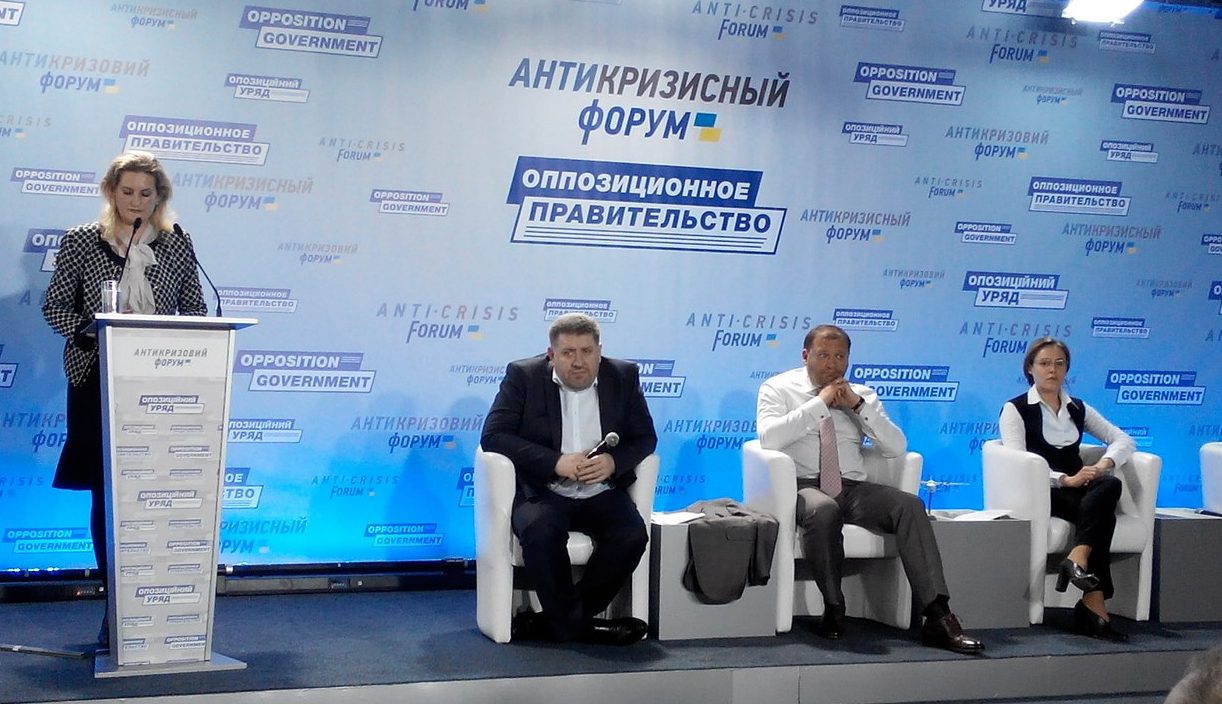 Seems that ex-"regionals" are preparing for the new parliamentary elections. They blamed the current government for the social crisis and promised to change the situation in case the power will be back in their hands.
About 400 pensioners and students attended the event.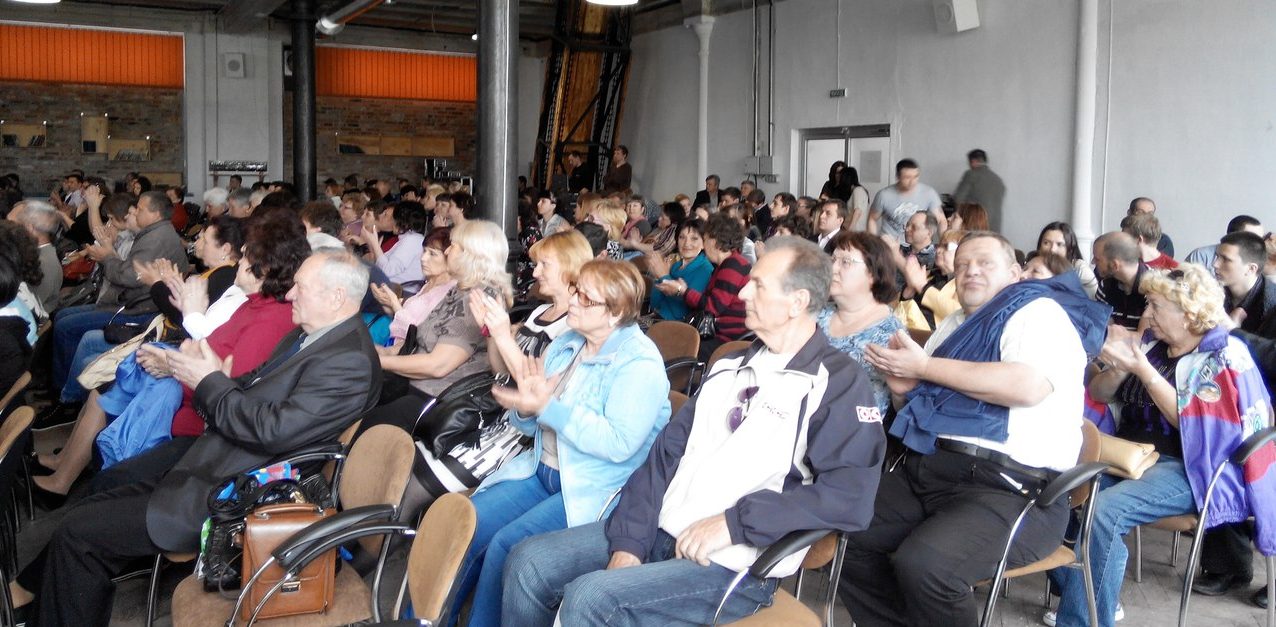 During the Forum, representatives of organizations "Vіlnі Ludy" and "Gromadska varta" (UA) rallied near the building of "Fabrika.space". They sang the Ukrainian national anthem and chanted: "Suitcase – Station – Russia!", "Separatists, out of Kharkiv!"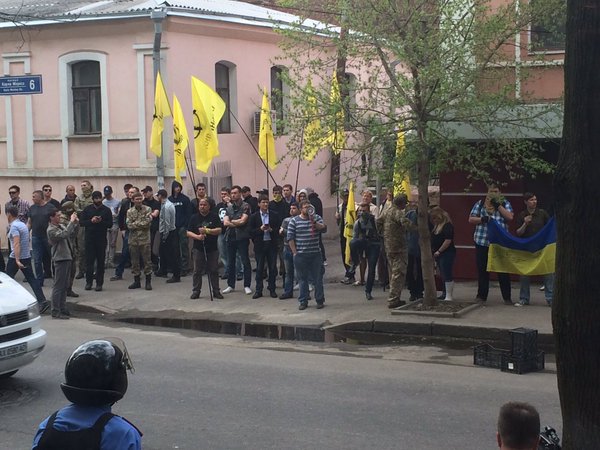 Around 17:00, when the participants of the forum were to leave the building, there was a fight. Protesters smashed the glass in one of the cars and deformed door in the other car. In addition, the activists made a "wall" on the road.
This resulted that one of the activists was hit by cortege car (the car supposedly belongs to Dobkin guards).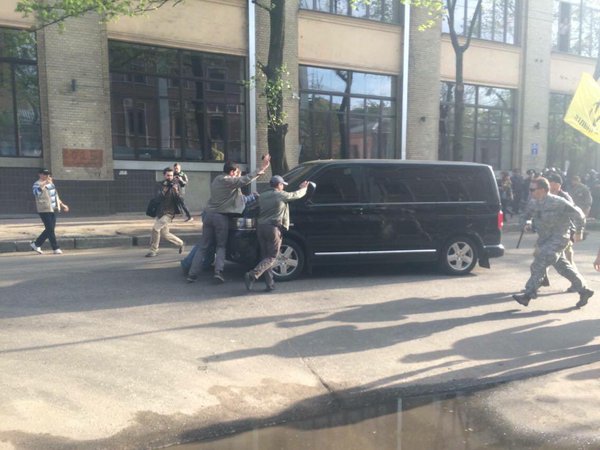 There was much police around but they did not interfere, and stood guarding the entrance to the building. The activists actions are pre-qualified under Art. 173 (petty hooliganism) of the Code of Ukraine on Administrative Offences.
In addition, the event has caused a storm of indignation among users of social networks against "Fabrika.space", which hold the event. Administration of the coworking already apologized for what happened.
We also recommend you read: Saakashvili: "This is not corruption – this is larceny and banditry".