Discussions between representatives of the national and national-patriotic organizations of Kharkiv will take place on April 27 at the conference hall of Kharkiv Palace Hotel.
The purpose of the event is to familiarize with the activities of national and national-patriotic associations, to analyze the problems related to the various diasporas of the city, to discuss conflicts that arise on a national basis and the ways of their arrangement.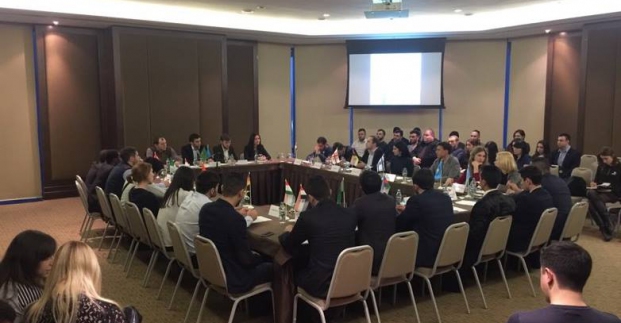 The meeting will be attended by Armenia, Georgia, Lebanon, Turkmen, Tatar, Iraqi and Iranian diasporas. In the event will also participate representatives of several national-patriotic organizations of Kharkiv. The guest of honor at the meeting will be Maxim Rosenfeld – famous Kharkiv art critic, teacher, architect, author of many excursions through the streets of Kharkiv.
The organizer of the round table is Youth Council at the mayor of Kharkiv, reports the press service of the City Council (RU).
Check our recent post Ukrainian-Turkmen conference to be held in Kharkiv.