On March 25-27 in Kharkiv was held one of the biggest in Ukraine student hackathon "Spin off hack" where young IT-specialists presented their developments.
In Spartan conditions in Karazin Kharkiv National University, with blankets and pillows, laptops, with huge amount of coffee and "Red Bull" 17 teams worked hard on ideas. Monitoring and assistance in the work carried out professional mentors from the IT and business spheres.
The winning places took follow teams:
3rd place took the team "X-Lemma". Participants invented an application allowing to appreciate how purchase on the internet fit into the interior of the house. Now it's not needed to spend money on designers, it is possible to create own unique and optimal interior, taking into account every detail.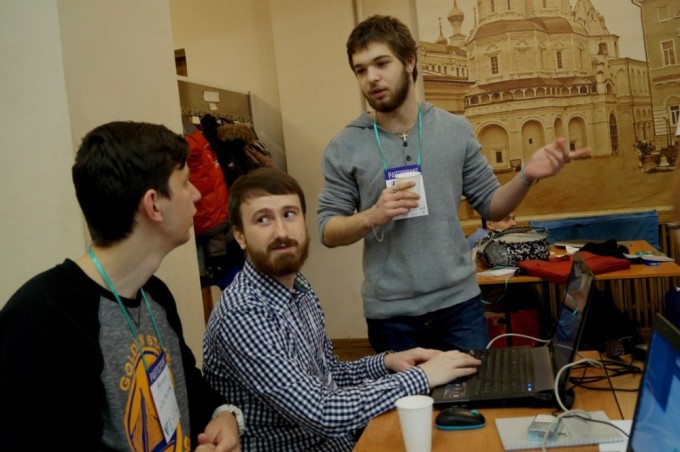 2nd place got "YNot". They have created an application for the optimization of CrossFit workouts (a fitness program, promoted as both a physical exercise philosophy and also as a competitive fitness sport. CrossFit workouts incorporate element from high-intensity interval training, Olimpic weightlifting, plyometrics, powerlifting, gymnastics, calisthenics, and other exercises). To manipulate huge amount of training data and statistics, as well as monitor your own progress is very easy now.
Finally, 1st place deservedly won "YADIS". The team created a system that ensures the safety of drivers on long journeys. Night vision camera analyzes the state of the driver, and if it notices that driver is falling asleep, the system gives a signal that awakens the driver and directs him to the nearest place of nights lodging.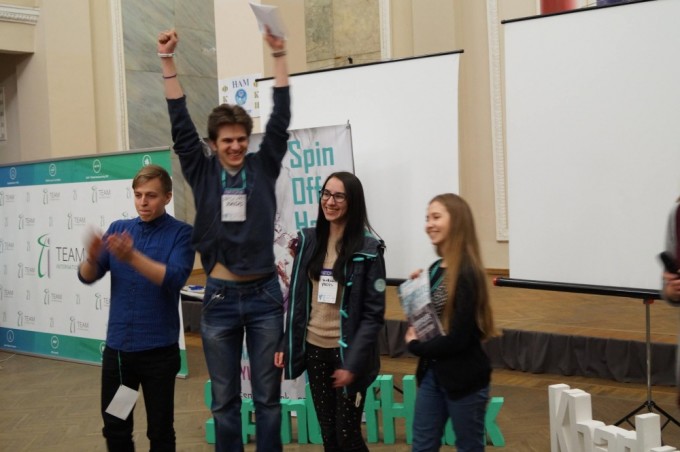 Now the winners will take part in the final round, on the results of which the projects can be implemented. Decisive Hackathon will be held on April 23 in Dnepropetrovsk.
Feel free to check our recent post IT forum "Hackathon-1654" will be held in the city.