In April at the scene of Kharkiv Shevchenko Theatre (UKR), Odessa Theatrical Laboratory "Theatre at Chainaya" (RU) will present two performances for Kharkiv theater-goers.
On April 3, viewers will see "These free butterflies (Little Donny won the darkness)." Simple and clear story for everyone. This performance is about us. And of course it is about love. Sometimes it stabs to the heart, sometimes makes you wonder, but it is in such an easy manner performed by actors that it seems as 100% comedy.
On April 4 – "If sharks become people". Performance for the thinking viewer, ready to laugh where supposedly a serious thing, and think about how easily people that have power control the entire nation.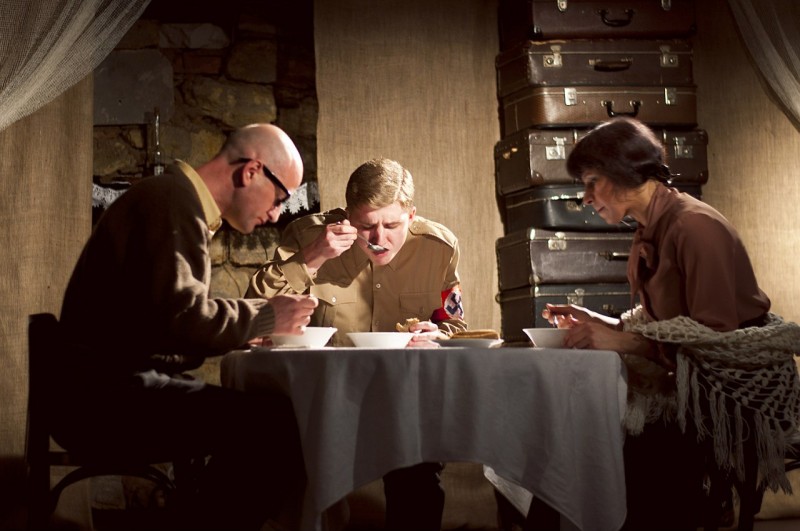 Directorial work and acting is great. The play leaves a very strong impression and successfully gains a full house for 5 years! It's not a comedy, and at the same time it is quite ironic. Perhaps this performance will allow to see the life from a different angle.
Background. Theatrical Laboratory "Theatre at Chainaya" was founded in 2010 by graduates of the Odessa Theatrical Lyceum. Young actors and directors from Odessa and Kyiv joined the theatre troupe. The youngest members of the team are graduates of "Theatre at Chainaya" studio. Currently, the theater is in the process of creating its own method and language understandable to the modern and future audience.