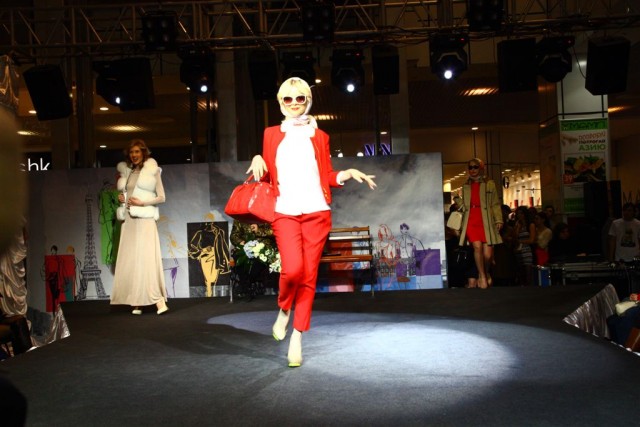 18 and 19 March, the 5th Dafi Fashion Days (DFD) will be held in Kharkiv. The event will take place in the shopping center "Dafi".
Residents and visitors will see the three theater performances, as well as learn about the main trends of the season. Organizers will present the prêt-à-porter collection of  world's leading brands, as well as works of young Ukrainian designers.
"Today, the style – is, above all, a good combination of components from different movements and subcultures in one "look", said the art director of DFD-2016 Yulia Shvetsova.
Fashion shows will be presented in the performance format "In the rhythm of the boogie." Visitors will see the spring-summer collection: home clothes from the "Provance", underwear and swimwear from Bikini and Juliette, men's suits from Arber, women's clothing from Tara, Marsala, mixed collection of Monton and Naf Naf.
All things from the show you can buy later.
Program
March 18
12:00-20:00 – workshops in style
18:00-18:30 – theatrical show opening Dafi Fashion Days 2016
18:30 – 20:00 – The final stage of the competition "Zaskochenі nа modі"
March 19
12:00-20:00 – master classes in style
13:00-17:30 – The performance-musical "Hipsters"
18:00-19:00 – Closing Show
You may also check the event on Facebook and VKontakte.
BACKGROUND. Dafi Fashion Days (DFD) – annual fashion project of the shopping center "Dafi", which takes place on the third weekend of March – the peak of interest in the new spring-summer collection. Traditionally, at Dafi Fashion Days show collections of Ukrainian designer (beginners and professionals) and well-known brands – both Ukrainian and foreign ones.