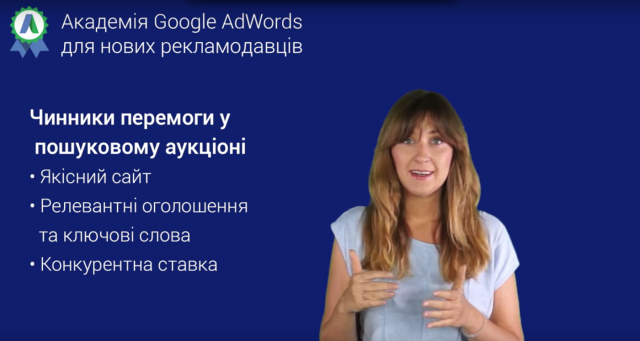 Google's Ukraine office has launched the second season of the Google AdWords Academy for advertisers.
Experts will teach beginners to work with their advertizing system.
Starting March 2, every week on Wednesdays, video lectures will appear on YouTube channel of Google Ukraine. There will be nine webinars for 10-15 minutes in total.  
"This Academy season will be quite interactive as our experts will initiate discussions and answer your questions in the Google AdWords community," the company's blog said.
"Each participant will be able to get recommendations for their own business from leading community members and from the Google AdWords team of employees in Ukraine."
You can join the training any week: for this you need to fill the form and watch the missing webinars on Communities AdWords.
AdWords Express is a fully automated advertising solution designed to customize ads on Google Search, Google Maps, and Google's partner sites.
The first phase of the educational project took place last August.