On February 18 in the V.N. Karazin Kharkiv National University took place all-Ukrainian meeting dedicated to the priority tasks of the development of education in Ukraine. The Minister of Education and Science of Ukraine Sergey Kvit chaired the meeting.
Particular attention had the question of the education system development in the context of the new "Higher Education Act". The meeting participants raised a layer of problems in today's higher education, the implementation of the new law of Ukraine. In the opinion which was expressed during the meeting, the adoption of the law has set new tasks for teachers, facilitated and made more transparent learning processes taking place in the universities.
Also it were raised the issues of autonomy of universities and academies, funding and attraction of non-state funds for research and development, commercial training issues.
The meeting was also attended by the deputy governor of the Kharkiv region Julia Svetlichnaya. She, as promised, raised a number of issues related to education in the Kharkiv region, the solution of which directly depends from the Ministry of Education.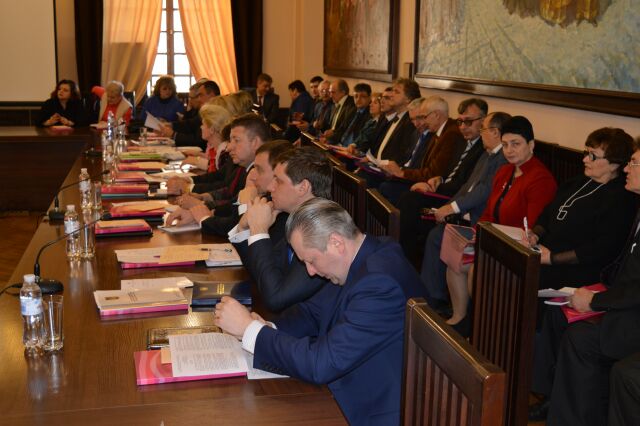 According to many rectors of universities gathered in Kharkiv from all over Ukraine, the meeting was productive and meaningful. They received answers to many questions about the future of higher education in Ukraine.