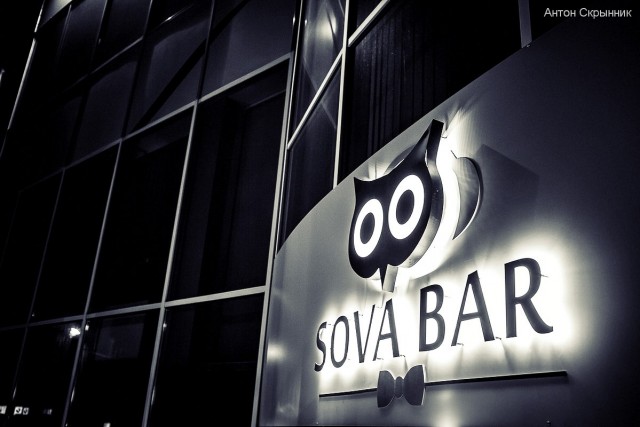 Time. 12:00-17:00.
Price. 50-80 UAH.
Menu. The bar offers different meals every day. You may choose first course, hot dish (meat and garnish separately), salad and a drink.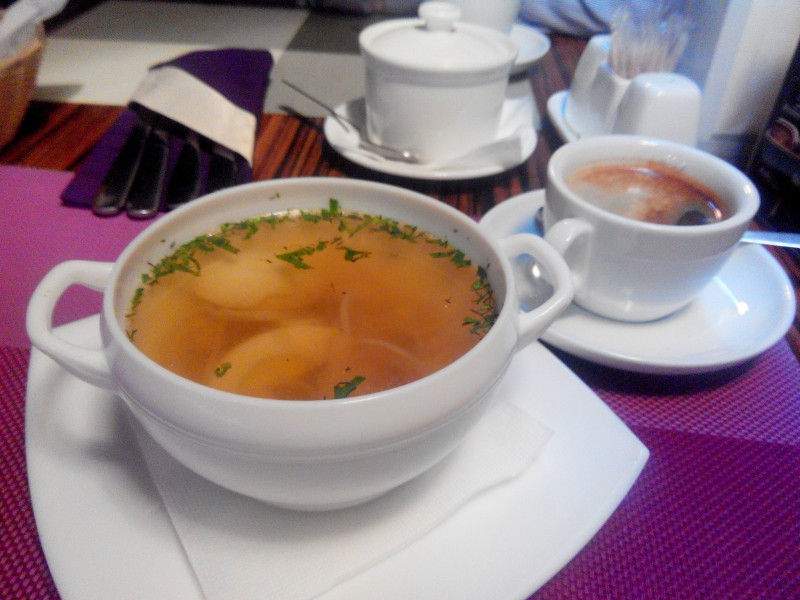 first course: borsh (traditional Ukrainian soup), vegetable soup, okroshka (cold milk soup with meat and vegetables), bouillon with homemade noodles, buckwheat soup;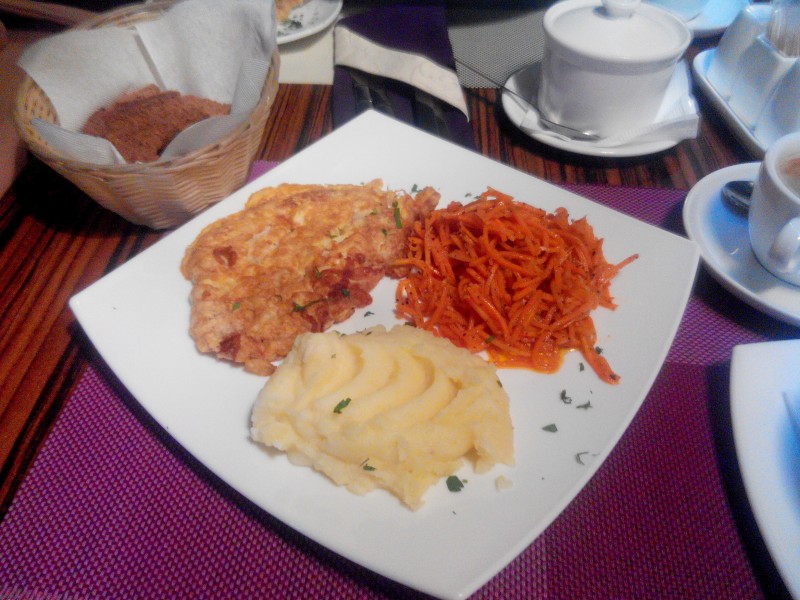 hot dish, where you can choose meat and garnish separately:  pasta carbonara, chicken or pork chop, bacon and eggs, sausage pan, wheat porridge, buckwheat, boiled potatoes, pilaff, risotto;
salad: vinaigrette, carrots in Korean, cabbage, vegetable salad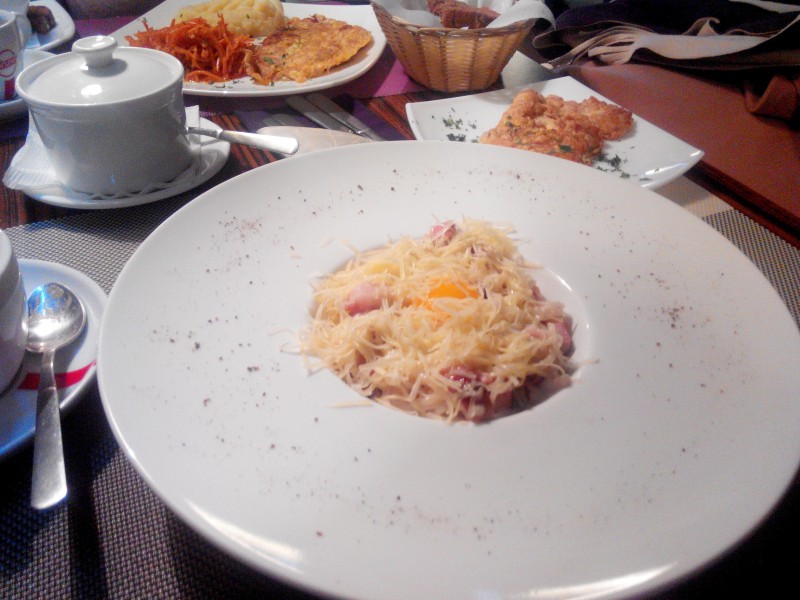 drinks: coffee (soluble and custard), uzvar, tea, lemonade
You may check the pricing below:
We had bouillon with homemade noodles, mashed potatoes with chicken chop, carbonara and soluble coffee. The bouillon was the only dish that makes an impression of "restaurant food", though it is a diet one and very humble.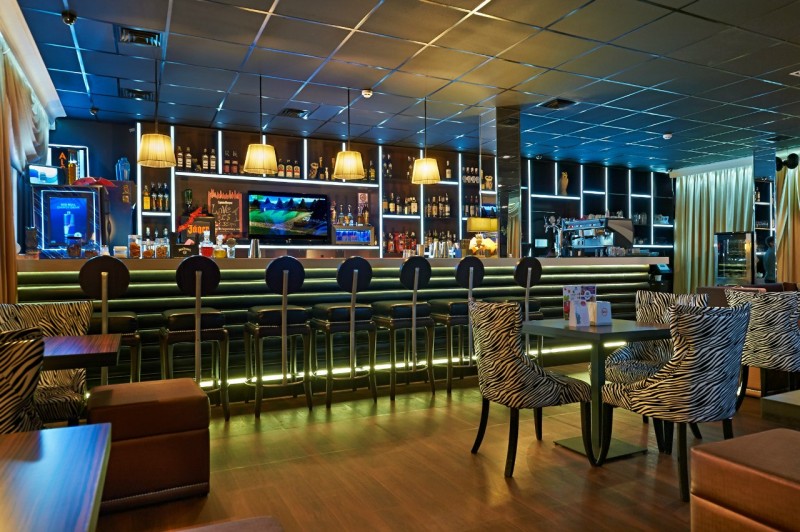 The food might have looked like homemade but I would better compare it to some factory canteen. The coffee actually was the worst in my life but what could I expect from custard one – my fault! In general it was a big disappointment, so I can hardly recommend lunches here. Probably they know how to make borsh but it was not offered the day we were there.
Service. Waiters are generally friendly but do not come too fast, it is hard to catch them even if there are no many people in the room.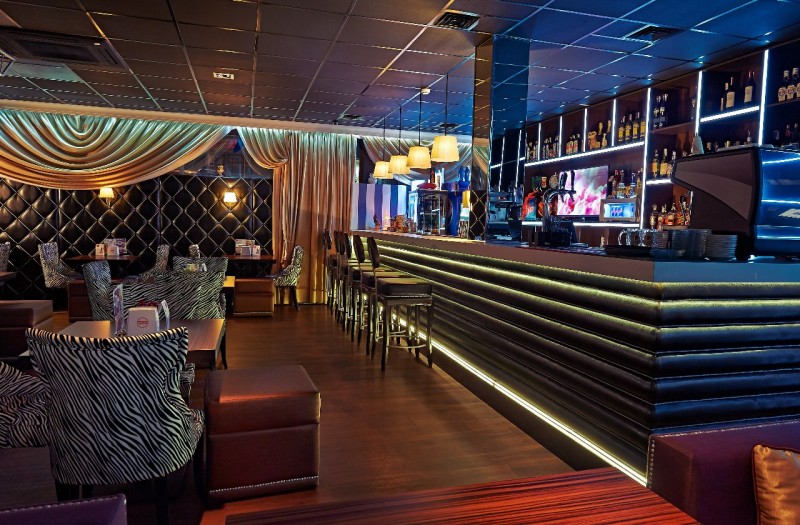 Interior and exterior: lounge style with dark atmosphere even in the morning, so you lose the sense of time
Location. Centre, Cultury Street 26
Type of cuisine: Ukrainian
Music. We did not pay attention but seems that it was some lounge.
Smoking. Not allowed.
Unfortunately, Sova bar does not have English menu and not all staff is English speaking but Sova provides free Wi-Fi.
Parking. No own parking, you can park on the street next to the bar
Discounts and special offers – no offers for lunches
Payment. Cash and credit cards Visa/MasterCard/American Express.