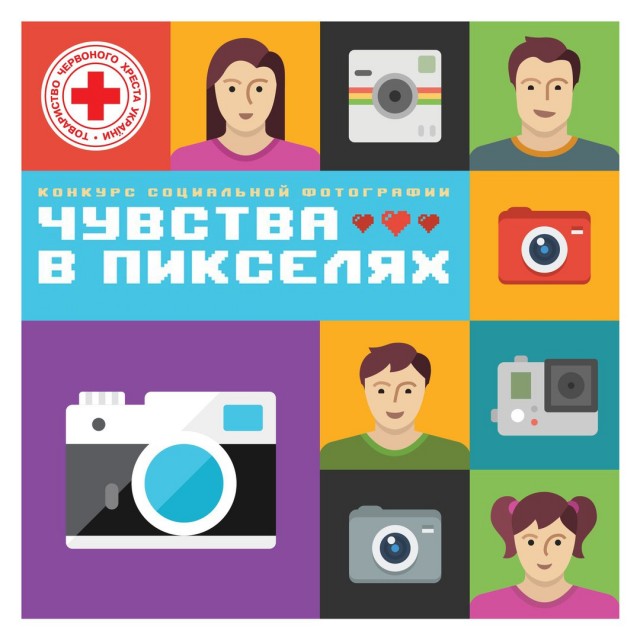 Since late January, the competition of social photography "Emotion in pixels" is held in Kharkiv. The competition has three nominations, one of which is allocated exclusively for IDPs.
Contest is organized in the framework of the Kharkiv regional organization of the Red Cross Society of Ukraine – "Youth, energy, action". Anybody can take part in the photo contest, the only measure is that a participant must be a citizen of Ukraine in age from 14 to 35 years old (professionals and amateurs).
The purpose of the contest is to support the creative development of young photographers an provide opportunity for experienced photographers to show their potential.
The project also includes various workshops, trainings and events. According to organizers, it has a positive effect on the adaptation of displaced persons; provides the opportunity to develop creative skills and show them.
Organizers stress that the project is not a staged documentary photography competition.
A perticipant can take part only in one of the selected categories, specified in the registration. Feel free to register here.
You can learn the contest rules and additional information on VKontakte, Facebook or e-mail chuvstva.v.pikselyah@gmail.com
Acception of works: 25.01-24.02 2016
Announcement of the winners: 5 March 2016.
Price: participation in the contest, as well as in projects conducted within the framework of the contest is free of charge.
Prize: certificate (3000 UAH) for a trip around Ukraine.