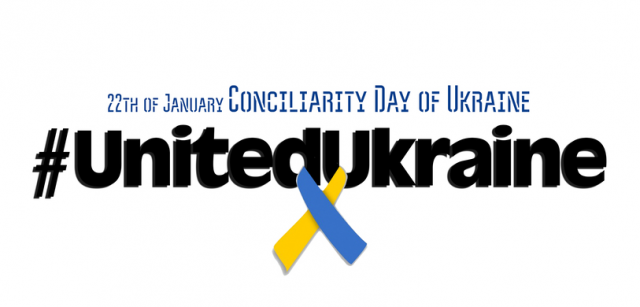 All-Ukrainian youth public organization "Bat'kivshchina Moloda" and the World Congress of Ukrainian Youth Organizations (CKYMO) organized flash mob "United Ukraine" dedicated to the Reunion Day. This was announced by organizers in social networks.
Anyone living anywhere in the world and supporting Ukraine can become the participant.
How to join the flashmob:
1) Print out or draw a poster with the slogan of the action "Україна Єдина" or "United Ukraine". You can download it here.
2) Take a photo/selfie with poster.
3) Publish a photo/selfie on the official page of the flashmob as well as on your personal page in social networks, specifying hashtag #UnitedUkraine, #УкраїнаЄдина your country and city.
Organizers report that flashmob has attracted thousands of participants from 44 countries and over 100 cities of Ukraine.