Since last week, from January 11, the Migration Service started accepting documents for internal passports in the form of plastic cards. The press-secretary of the Main Department of the State Migration Service (SMS) in the Kharkiv region Gaga Kiknadze informed about this recently.
However, currently the ID card can be obtained only by teenagers who turned 16, if the district office of the migration service has already installed the required equipment. Kiknadze says that "the equipment has already been purchased and installation is under way." Soon everyone will be able to issue or replace paper passport with the ID card. Production time for the ID-card is up to 30 days.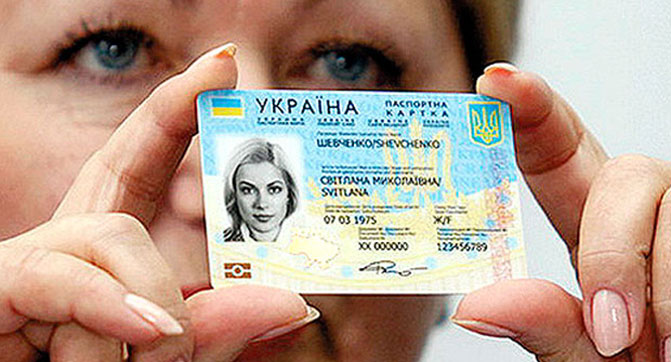 TKT decided to ask the opinion of Kharkiv residents about the perspective of receiving the new IDs.
According to The Kharkiv Times poll in social networks, 29.6% of respondents voted for this innovation, because it's convenient and modern. 26.8% of respondents said they are not sure, but if the procedure is free and fast, they agree to make the exchange.
"I believe that the ability to get an ID-card is really comfortable and modern. Paper documents are a relic of the past," commented the issue Yan, Kharkiv citizen.
26.8% of respondents answered "no." If  the change is not obligatory, they will continue using the old document. 12.7% chose the answer "rather no than yes", justifying the choice by laziness and optional exchange procedures.
"I am against the introduction of the new ID-card, because it will not change anything. These "new passports" will not work abroad for traveling. Anyway you will need passports. It is better to allocate the money for the treatment of children or other more  important issues," says Elena, another resident of Kharkiv. Only 4.2% did not have any straight answer.