In Kharkiv there is a cafe in the Southern Railway where toy locomotives play the role of waiters. In the middle of the buffet was installed a miniature railway where engines deliver orders to visitors.
To create original cafe railway workers conceived last year. Cafe which is located in the same building with the museum of the history of railway technics, became a continuation of the exhibition hall. The buffet was opened in summer this year but it has already managed to interest visitors and citizens. The orders are delivered by miniature railway – the platforms are on every table.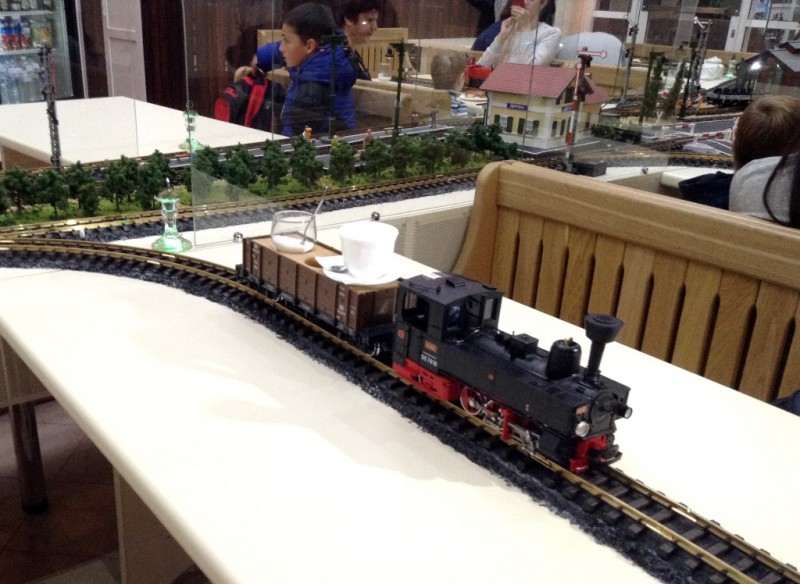 The route waiter sets on the computer, then – the system does everything itself. A slight electric charge is applied on the rails and the train goes to the needed table. The waiter and manager of the cafe Victoria Bozhenko assured that the current on the rails is harmless but touch it still isn't allowed. Of course, a mini-locomotive works only when there is electric light.
The restaurant menu has first courses, second and desserts. But not everything can be placed on a small locomotive. Generally it delivers small orders: tea, coffee, cocktails, ice cream, cakes. Large orders can't be contained in the mini-engines. Then visitors are served as usual. According to Victoria, this innovation simplifies her job because she works only with one colleague.
Children are enthusiastic about this cafe the most. Often they try to touch the rails or the toy stations. The management asks parents to calm restless children and instead allows children to play with figures of railroad men. With the appearance of the locomotives-waiters at the cafe the number of visitors increased.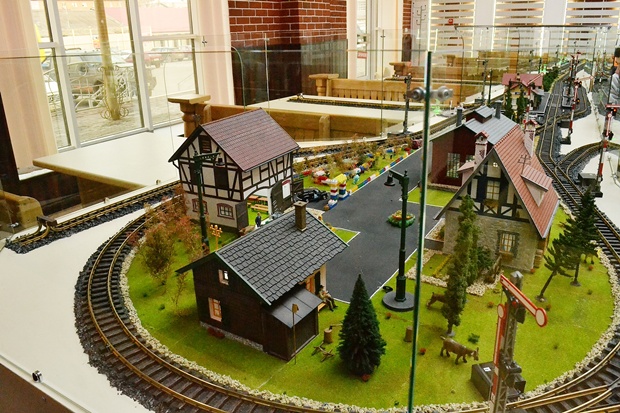 "It's very unusual and original. Just imagine, your order arrives at the platform (table) – it's cool," said Kharkivens.
To visit the unusual cafe is possible every day from 8.00 to 20.00.