Second All-Ukrainian festival of street art starts on January 8 in Kharkiv. The artists will compete for 80 000 UAH. On the program of the festival – weekly presentations of artists of variety genres – living statues, mimes, magicians.
The festival will run for 8 weeks on Fridays, Saturdays and Sundays, always at the same time – from 17:00 to 20:00 in Kharkiv SEC "Dafi". The festival will be held in two cities, and the final will take place on March 6 in Dnepropetrovsk.
Traditionally, the festival participants will collect money from the viewers in "hat", all raised funds will remain for the artists.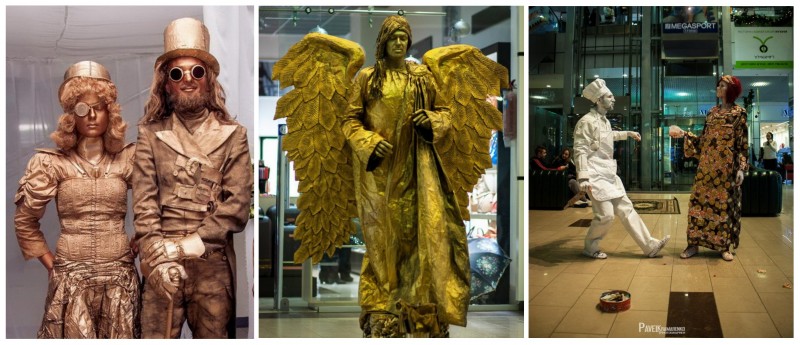 The first festival was planned by the organizers – SEC "Dafi" – as an aid to artists working in the genre of "living statue". Winter Festival was an opportunity for participants who lost performance venue in the Crimea, not only to entertain visitors and to fill their "hats" but also to find new friends and new place for creative collaboration.
Recall, at the first festival participated mimes and living statues, clowns, illusionists and magicians, puppeteers and representatives of other genres – from Kharkiv, Dnepropetrovsk, Sumy, Yevpatoria and Kiev. The organizers hope that this time the event will be more large-scale.
"The fundamental change of this year – the artists can substitute each other within the same team. They may not leave other projects in which they are involved in for the competition. So the prizes will be awarded the whole team and not individual artists. We hope that it will attract to our festival even more participants," explained the innovations of the festival the head of the organizing committee in Kharkiv Alina Khanbabayeva.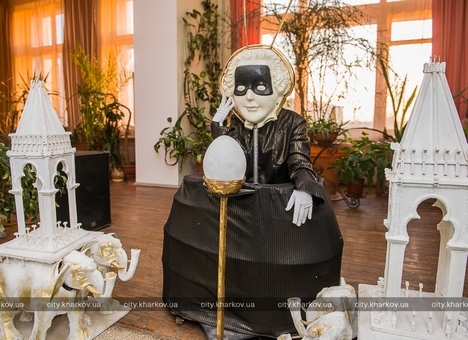 The main thing is unchanged: the most talented participants, according to the jury, will receive cash prizes – 50 000, 20 000 and 10 000 hryvnias.
As of December 28, 12 participants registered from Kharkiv, Dnepropetrovsk, Sumy and Minsk (Belarus). In particular, the winner of the festival in 2015 Alexander Dimchenko will participate again.