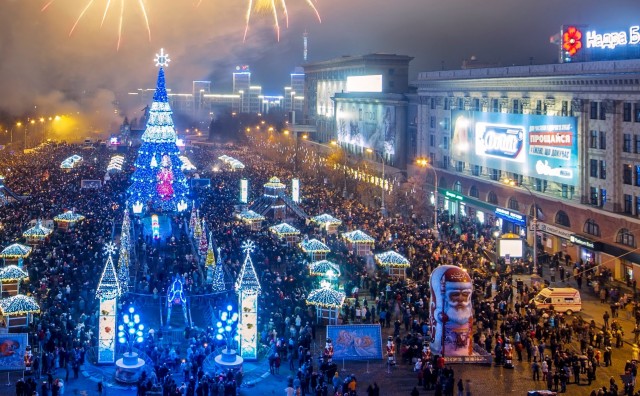 Today, a festive concert dedicated to the opening of the main New Year Tree of Kharkiv starts at 17:00 at Freedom Square. The concert will feature creative collectives of all areas of the city. Press service of the Kharkiv City Council published this message on the official website.
This year, residents and visitors will be able to see the new light show. On the Christmas tree will be about 60 thousand light bulbs, that will create a variety of patterns and images. The system is programmed to millions of different combinations.
Recall, December 19 Christmas Fair opened on the square, where you can take a photo on the podium with the inscription "I love Kharkiv".