Famous Ukrainian scientist and inventor Ivan Bondarenko from Donetsk presented the project INNOVATION-482 for creative projects and innovations. As Ivan said during the press conference in Kharkiv anti-crisis information centre, the project will focus on the development and technical modernization of Ukraine's regions. Although he is a disabled person of group 1, the young scientist is the author of many popular science books, promising technical developments and patents.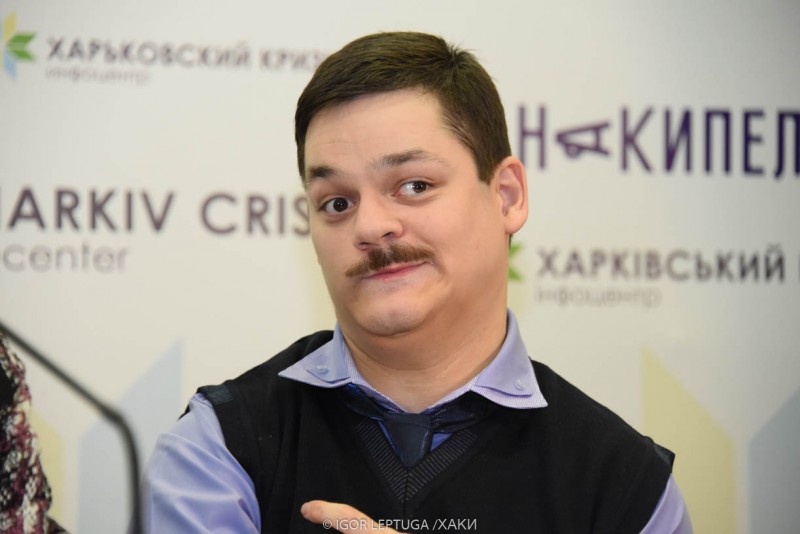 "By the development of innovations Ukraine is on the 95 place in the ranking of 184 countries. One of the reasons for this situation is inefficient innovation management. Unimproved infrastructure, the problem of recycling waste, inefficient transport systems, obsolete technical provision of public services – all this complicates our lives and reduces its quality. It's clear that we need "hard reset" of our country," said an assistant of the scientist Viktoria Nikolskaya. According to her, the project will identify the main problems of the regions of Ukraine and attract to their decisions scientists and investors.
The organizers divided the project into several stages. First of all it's planned to conduct an online survey to identify the problems of the regions. The second stage will be the competition of the tasks in the framework of which will select 20 of the most acute problems of the Ukraine's inhabited localities. Then will be a competition of innovative projects focused on solving the problems. After the final presentation of the best proposals will be a tendering on the realization of the projects.
"Participating in this project we want to show that not only IT companies can be competitive in the market of innovations. There are many creators of innovations in Kharkiv region but between the ideas men and consumers of the ideas exists a gray area. I think the task of this project is to overcome it," said Yuriy Zhuravlev, the dean of the mechanical-technological faculty of Kharkiv National University of Construction and Architecture which joined the initiative of Ivan Bondarenko.