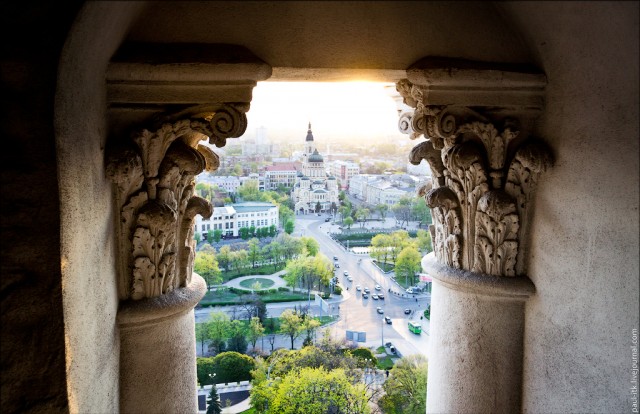 The magnificent Assumption Cathedral is the oldest orthodox church, with the highest tower bell, from the XIX century. It is situated at the Universytetskaya Gorka; literally: University's hill.
The Cathedral has its own story to tell. It took many years to decorate the interiors and to construct a wooden icon stand, which is thought to have been designed by Bartolomeo Rastrelli.
When you enter from the Cathedral's entrance, the "Holy Door", what do you feel? Could it be some sort of spiritual awakening?