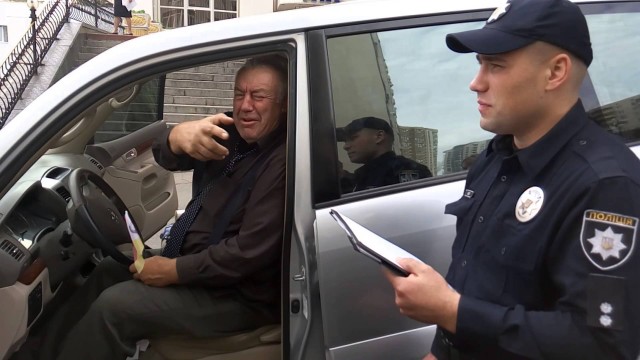 Yesterday, the 5th of October, Yuri Krol', one of the candidates for mayor of Kharkiv, was detained by Kiev police. The video of the accident appeared on the Internet.
The patrol tried to identify the owner of the car that was parked in a prohibited place. The man introduced himself, but refused to show the documents.
Yuri Krol' behavior clearly indicated that he was drunk. He made fun of the police, using profanity, accused the Interior Minister Arsen Avakov and the new police service.
Later, the driver of the candidate for mayor explained: "Yuri was just sitting on the driver's seat and was not driving anywhere. The car was broken and he had to wait for service. At this moment, someone probably called the police".
Reference: 68-year-old self-nominee Yuri Krol' is now a non-party, but at one time he was a member of the Social Democratic Party of Ukraine (united). From 1989 to the early 2000s he headed the Moscow district of Kharkiv and before that had worked on various positions in the Communist Party of the USSR.