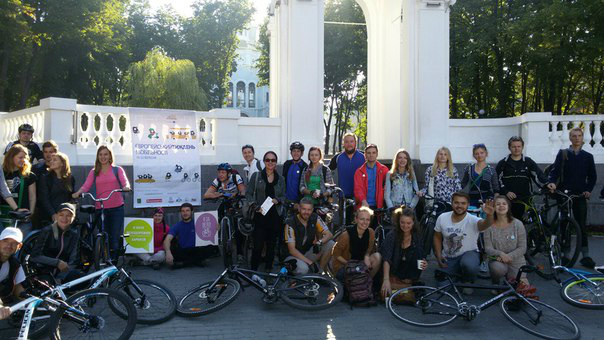 Yesterday, on the 17th of September, the action "bike to work" was carried out in Kharkiv.
The event was held within the European Mobility Week. At 8 am, more than 50 participants gathered near the Mirror stream where they shared good moods with each other, photographed and at 9:00 left for their work matters. Everyone who arrived on a bicycle received souvenirs and some brochures containing road rules for cyclists.
It should be noted that the staff of the City Council, a co-organizer of the European Mobility Week in Kharkiv, decided to support the action "the bike to work" (Friday September 18).
According to the deputy mayor for the city's infrastructure, Eugen Vodovozov, the holding of this action is a significant event for Kharkiv city because the popularization of a healthy life is high priority.
Recall the first time Kharkiv had joined the European Mobility Week, which lasts from the 16th to 22nd of September.