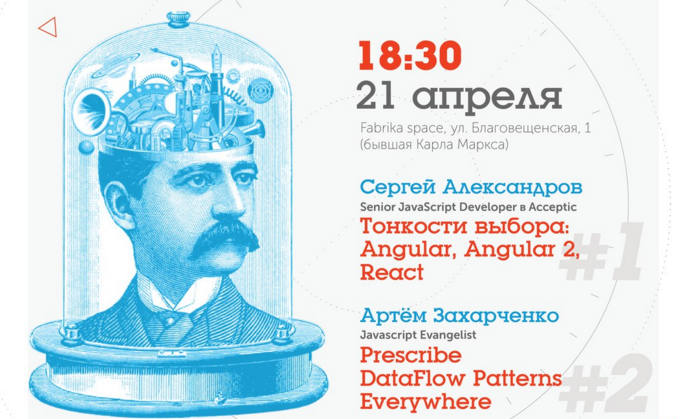 Exchange of IT-experience in an informal atmosphere.
It will be interesting for: those working in the IT-industry in need of inspiration, new ideas and approaches.
Speakers:
1. Sergey Aleksandrov (Senior JavaScript Developer in Acceptic)
Subject: Subtleties of choice: Angular, Angular 2, React
2. Artem Zakharchenko (JS Evangelist)
Subject: Prescribe DataFlow Patterns Everywhere
Where: Fabrika.space (Blagoveshchenska Street, 1).
When: 21 April
Time: 18:30
Price: 150 UAH (registration)
More information here (RU).